Maurice Jackson: Welcome to Proven and Probable. Joining me today is the president and CEO of EMX Royalty Corp. (EMX:TSX.V; EMX:NYSE.American), David Cole. We're at the Oxford Club Investment U Conference 2019, in Saint Petersburg, Florida. Mr. Cole, welcome.
David Cole: Thank you, Maurice, always a pleasure to be here, and also a pleasure to be back at the Oxford Club in Florida.
Maurice Jackson: Full disclosure, we are proud shareholders and EMX Royalty is a sponsor of Proven and Probable. In regards to being a shareholder, we just purchased shares today, at $1.15. And also my sons Brayden and Bryce (twins) when they were 6, and my son Carson at the age of 8, have been shareholders of EMX Royalty when the company was known as Eurasian Minerals.
Mr. Cole, you just conducted a presentation sharing the value proposition regarding EMX Royalty. Talk to us about the three-prong approach, because a lot of investors overlook the value proposition, and it really begins with the three-prong approach.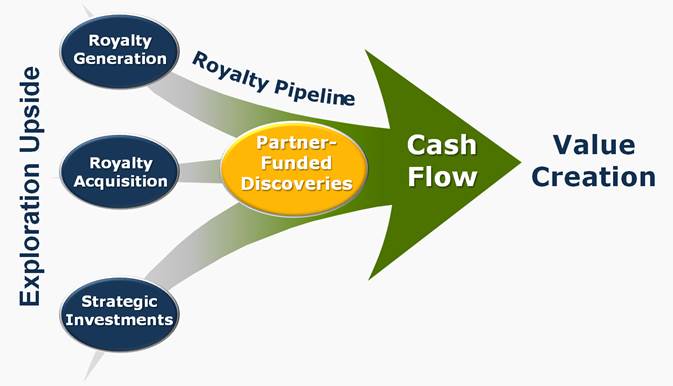 David Cole: Our business model consists of a time-tested process using a three-prong approach consisting of Royalty Generation, Royalty Acquisition and Strategic Investments as the basis for value creation for our shareholders. EMX Royalty developed and fine-tuned our business model over the course of the 16 years that we've been a public company. I left Newmont Mining Corporation to found Eurasian Minerals, which evolved into EMX Royalty Corporation.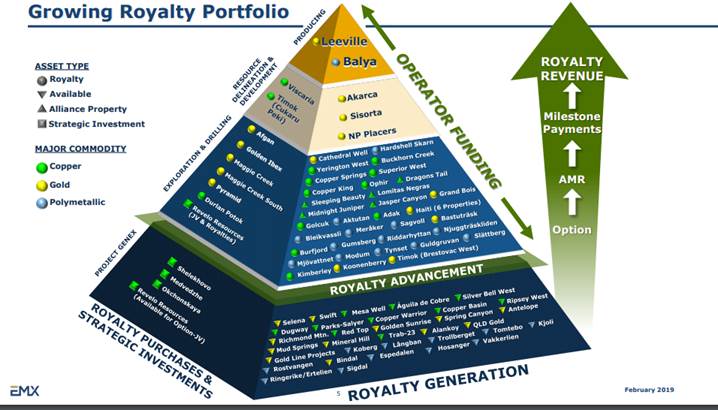 A key aspect of EMX Royalty is our business model, and specifically we're prospect generators. So the first prong of our business approach is the prospect generation business model, which is the acquisition of prospective mineral rights around the world, utilizing our geological expertise to guide us in that process. And then adding value to those mineral rights that we've acquired, by building economic, geologic models. And then seeking to sell those off to majors, as well as well-funded junior companies, where they advance them forward.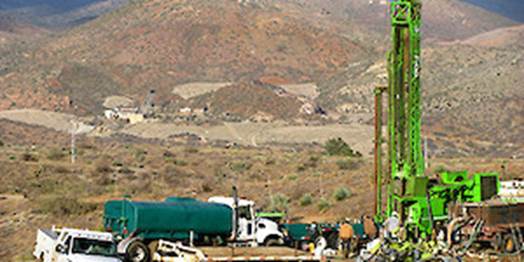 EMX Royalty gets paid in a variety of ways. One would be work that goes into the ground, another would be cash, and another would be shares in companies and always a production royalty at the end of the day. So we're organically building a royalty portfolio through the execution of the prospect generation business model, focused on that royalty component. And that's the first, and most important prong of our three-pronged approach. That's our bread and butter.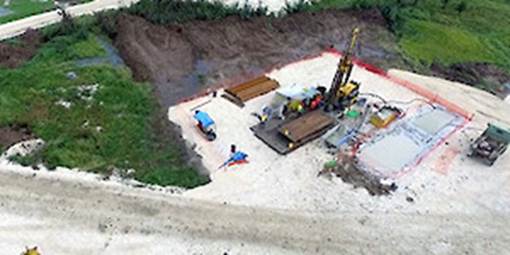 In addition, the same economic geologists that we have around the world doing the prospect generation also occasionally come across a royalty to purchase. So it's the augmentation of growing royalties organically through the prospect generation process, in addition to buying royalties, that really gives us leverage at developing a portfolio of royalties around the world.
p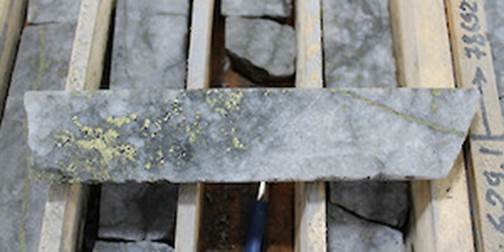 Finally, the third prong is strategic investing. And we have a very, very high filter, very tough filter before we'll deploy our shareholders' funds into the stock of another company. But in the process of working around the world, in the trenches of this business, occasionally we come across the situation where you cannot buy the stock. And so within our 16 year history, we've made 12 strategic investments, and if we look at the performance of those 12 strategic investments throughout that history, it has an astonishing rate of return. And that is 40% compounded annually, after tax, which is absolutely amazing.
The most recent big win that drives that strong performance is the investment that we made in a company called Intergeo Copper, which was advancing a significant copper and gold discovery in far southeastern Russia. And we got into that company quite early. It was very difficult for it to raise capital, because it was in Russia. It wasn't the world's favorite venue for funding exploration activities, but we felt that the situation was right.
In 2011, we deployed a total of $13 million incrementally for a seven-year period. And that resulted in cash back out to us of roughly US$69 million. EMX Royalty turned $13 million into $69 million over a seven-year period. And that's a nice rate of return. That dominates our strategic investment performance; we've had a couple of other good performers within that portfolio over the years.
There are substantial synergies between the strategic investing, the royalty purchasing and the bread and butter business of prospect generation. It's the same people who are doing these. So there are no additional folks that have to be added on to be able to accomplish these various three things. And that way we're able to leverage that expertise that's around the world executing.
Maurice Jackson: The business acumen that the company's deployed, and successfully deployed, I should say, over the years. We'll look at the Malmyzh now; let's take a look at what it's done to the treasury and what do you plan to do with that capital in the treasury? And what has it done to the enterprise value as well?
David Cole: Well, these are great questions. So, first of all what I do to the treasury, so we now are in a situation where we have US$60 million in the bank, cash. We have no debt and if we look back at the history of EMX and all the money that we have raised in the history of the company, to be able to build this asset based model of these royalties around the world, and all the prospective mineral rights that we've acquired, 90 some odd different assets.
We have more money in the bank now than all the money we've raised cumulatively in our history. So we're sitting here with no debt, US$60 million in the bank and a robust portfolio of 90 assets around the world. So, that's where we're at financially, and it's great to be in that position and have more money in the bank than all the money we've raised in our history and in the entire portfolio is proof positive that the business model works. So I'm very proud of that specific fact.
Going on to the next part of your question, "What are we going to do with the money?" That's a very active question, I get asked this frequently. We believe wholeheartedly in exactly what we do. We like to buy royalties if and when we can find them affordably at a price that's accretive to our shareholders. We love to execute organic growth and we like to make the occasional strategic investment with a very high investment threshold. So we're going do exactly what we have been doing, we'll just have more arrows in the quiver.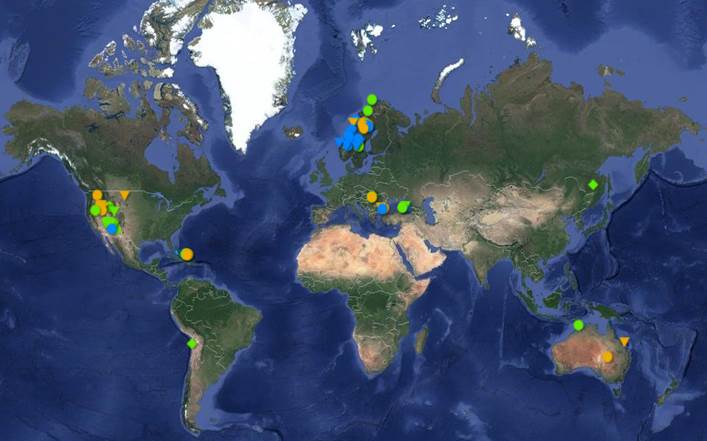 Specifically, we're shopping for cash flowing royalties to help augment our top lying cash flow. I intend to increase our prospect generation slightly, but not substantially. I like the team that we have, we're lean and mean, we're operating well around the world acquiring lots of prospective mineral rights. We are now the largest mineral rights holder in Norway, the second largest mineral rights holder in Sweden, we're the third largest mineral rights holder in the state of Arizona. I just touched three examples. We have over 9,000 mining claims in the Western United States. So we just love to control more mineral rights. And so, with the monies in the bank, are going to be allocated toward exactly what they've been allocated for in the past but we have more arrows in the quiver. I'm hopeful that we'll find some good cash flowing royalties to buy.

Maurice Jackson: You have a global portfolio; how much of that is copper centric?
David Cole: I would say roughly a third of our portfolio is copper. We focused on copper and gold throughout the last decade and a half building this company. That's specifically because that's where our economic geological expertise lies. We're gold geologists and copper geologists and those two metals tend to occur in similar geological trends. So it's not uncommon for folks to have expertise around those two particular metals, consequently our portfolio is dominated by copper and gold.
But we do have a substantial portion of our portfolio that's polymetallic. Some of those are associated with volcanogenic massive sulfide deposits, not to get too technical about this, but, there are some deposits that have multiple metals in them that we're working on. Specifically in Norway and Sweden, and elsewhere in the world also. Lead, zinc, silver, copper, cobalt, nickel, and we do see strong interest from the mining companies that acquire our projects from us. Battery metals, cobalt, nickel and, of course, copper, the most important battery metal, but copper's also used in so many other things that the incremental increase in the use of copper from battery metals is significant but not dominating the demand for the metal.
Maurice Jackson: Germane to the discussion of your geological acumen expertise, which is in copper predominately, let's talk about 25 years future copper supply and demand. How does that look?
David Cole: The demand for copper on Planet Earth has gone up at roughly 3% per year for our entire life time. We believe that it's likely to continue growing at 3% and that's compounded growth, that's exponential growth, which puts us in an interesting situation. We expect that the world will produce and consume as much copper in the next 25 years as has been produced in the entire history of mankind, which is phenomenal when you think about that. That's the case for other metals as well; that 3% number is kind of a broad brushed number that applies across the metals with respect to increase in consumption over a time. Now, of course, there can be a spike in cobalt consumption because a new cobalt battery is invented or a spike in gold demand related to a currency situation or something of that nature. But smoothed out when you take the big picture look, these metals are consumed at 3% more per annum, and when you look at the big picture, that's compounded growth that's doubling every 20 years, 23 years, and that's phenomenal.
Maurice Jackson: It really is, and, again, the value proposition gets better as we speak here because I want to take us now to Scandinavia. Strategically EMX Royalty acquired a number of mineral rights there. Why in Scandinavia?
David Cole: So, it's interesting how we ended up there and how we've ended up in various places around the world; it all comes back to people. So, primarily, my focus as the founder of EMX Royalty has been first and foremost to engage really smart folks.
And I'm humbled by the opportunity that I have to work with such smart individuals, including a whole host of PhD geologists with expertise and acumen from around the world working in this business sector. And it was a geologist by the name of Dr. Duncan Large that got us into Scandinavia. He told me while we were working in Serbia, which is a point of huge success for us and was one of our early business units in the company, "You know the prospectiveness in Northern Europe is very interesting, there's some great rocks up there. There's a lot of open ground that's available for acquisition. There are big governmental databases available from the Swedish geological survey and the Norwegian geological survey that resulted from the era when the governments did the exploration work there, which is no longer the case, but the data's still available for free."
And it's very, very, very well organized. So it's a prospector's dream. You have all this data available for free, you have lots of open mineral rights so you can go out and stake claims and acquire licenses from the government and build a portfolio." And over time we started to dig in more and more and more, and I think Sweden is one of the best places to work in the world. There are 17 major operating metal mines and Sweden, seven smelters. There are substantially more smelters in Sweden than there are in the United States.
Maurice Jackson: Unknown fact for many people. Let's move a little further south. Let's go to maybe the next catalyst for EMX. Let's go to Turkey and Serbia. What can you share with us?
David Cole: Well, the story in Serbia is phenomenal. Serbia was one of our first business units. We helped the Serbian government rewrite its concession legislation, we helped it rewrite its money law. We became the first company to be granted an exploration license in Serbia in over 40 years and open the door for foreign investment in Serbia.
What's interesting, part and parcel to our business model, we acquired the mineral rights, we added value, we put together the geological models, we sold that on and we sold it for a combination of cash, shares and a royalty on the project as we do, and Reservoir Capital then was the company that advanced the asset. And it joined a venture with Freeport and it proceeded to make over the course of many years and a lot of money in the ground and a lot of risk dollars being spent, and a lot of dead holes. It ended up finding a phenomenal discovery, probably the most exciting copper gold discovery ever made in Europe.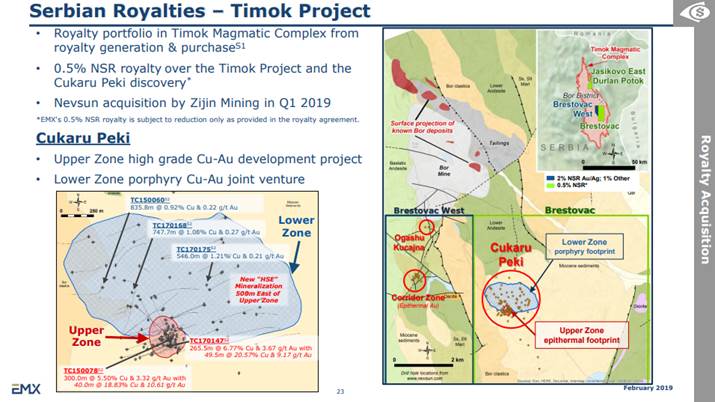 It's in the Timok Magmatic Complex, some people call it the Timok Project, some people called it the Cukaru Peki Project, and as luck would have it, it was just off of our boundary of our claim so we did not have a royalty on it. But, because we were distinctly aware of the progress that was being made, and the eminent probability of a big discovery, we went out and bought the royalty that did exist over that project that a third company had. And we were able to buy that royalty very, very, very inexpensively, particularly in relation to what we believe that royalty is worth today.
That's a company-making royalty; it covers the upper zone, the lower zone, the whole license, and we have a whole portfolio of royalties through the Timok Magmatic Complex, which is now very, very, very prospective ground. It's a hotbed of exploration work in Europe and one of the larger discoveries in the recent history in the world is being made and we have one half of one percent royalty on that. We are very proud of that. That's a catalyst as a company-making royalty in our portfolio.
Maurice Jackson: Again, congratulations, this alludes to the business acumen that I've been sharing with a number of my subscribers on Proven and Probable and why I'm such a big fan. And, also for the record, and I've shared this with you privately, I'm a strong advocate for owning physical precious metals, but for every single dollar that I'm putting into physical precious metals, I'm matching in purchasing EMX shares for this calendar year.
David Cole: Well, Maurice, we appreciate your support. There's been a lot of insider buying in EMX. My trades are all reported, of course, as CEO, and folks can research that and see. There's been a plethora of buying over the course of the last three years by the insiders. We believe in this story eminently.
Maurice Jackson: Mr. Cole, if somebody listening today wants to get more information regarding EMX Royalty, please share the contact details.
David Cole: Scott Close is the director of investor relations. One can find Scott at our office in Colorado, at 303.973.8585, or you may reach him at [email protected].
Maurice Jackson: And last but not least, please visit provenandprobable.com, where we provide mining insights and bullion sales. You may reach us at [email protected].
David Cole of EMX Royalty, thank you for joining us today on Proven and Probable.
Maurice Jackson is the founder of Proven and Probable, a site that aims to enrich its subscribers through education in precious metals and junior mining companies that will enrich the world.
[NLINSERT]
Disclosure:
1) Maurice Jackson: I, or members of my immediate household or family, own shares of the following companies mentioned in this article: EMX Royalty. I personally am, or members of my immediate household or family are, paid by the following companies mentioned in this article: None. My company has a financial relationship with the following companies mentioned in this article: EMX Royalty is a sponsor of Proven and Probable. Proven and Probable disclosures are listed below.
2) The following companies mentioned in this article are billboard sponsors of Streetwise Reports: None. Click here for important disclosures about sponsor fees.
3) Statements and opinions expressed are the opinions of the author and not of Streetwise Reports or its officers. The author is wholly responsible for the validity of the statements. The author was not paid by Streetwise Reports for this article. Streetwise Reports was not paid by the author to publish or syndicate this article. The information provided above is for informational purposes only and is not a recommendation to buy or sell any security. Streetwise Reports requires contributing authors to disclose any shareholdings in, or economic relationships with, companies that they write about. Streetwise Reports relies upon the authors to accurately provide this information and Streetwise Reports has no means of verifying its accuracy.
4) This article does not constitute investment advice. Each reader is encouraged to consult with his or her individual financial professional and any action a reader takes as a result of information presented here is his or her own responsibility. By opening this page, each reader accepts and agrees to Streetwise Reports' terms of use and full legal disclaimer. This article is not a solicitation for investment. Streetwise Reports does not render general or specific investment advice and the information on Streetwise Reports should not be considered a recommendation to buy or sell any security. Streetwise Reports does not endorse or recommend the business, products, services or securities of any company mentioned on Streetwise Reports.
5) From time to time, Streetwise Reports LLC and its directors, officers, employees or members of their families, as well as persons interviewed for articles and interviews on the site, may have a long or short position in securities mentioned. Directors, officers, employees or members of their immediate families are prohibited from making purchases and/or sales of those securities in the open market or otherwise from the time of the interview or the decision to write an article until three business days after the publication of the interview or article. The foregoing prohibition does not apply to articles that in substance only restate previously published company releases. As of the date of this article, officers and/or employees of Streetwise Reports LLC (including members of their household) own shares of Riverside Resources, a company mentioned in this article.
Proven and Probable LLC receives financial compensation from its sponsors. The compensation is used is to fund both sponsor-specific activities and general report activities, website, and general and administrative costs. Sponsor-specific activities may include aggregating content and publishing that content on the Proven and Probable website, creating and maintaining company landing pages, interviewing key management, posting a banner/billboard, and/or issuing press releases. The fees also cover the costs for Proven and Probable to publish sector-specific information on our site, and also to create content by interviewing experts in the sector. Monthly sponsorship fees range from $1,000 to $4,000 per month. Proven and Probable LLC does accept stock for payment of sponsorship fees. Sponsor pages may be considered advertising for the purposes of 18 U.S.C. 1734.
The Information presented in Proven and Probable is provided for educational and informational purposes only, without any express or implied warranty of any kind, including warranties of accuracy, completeness, or fitness for any particular purpose. The Information contained in or provided from or through this forum is not intended to be and does not constitute financial advice, investment advice, trading advice or any other advice. The Information on this forum and provided from or through this forum is general in nature and is not specific to you the User or anyone else. You should not make any decision, financial, investments, trading or otherwise, based on any of the information presented on this forum without undertaking independent due diligence and consultation with a professional broker or competent financial advisor. You understand that you are using any and all Information available on or through this forum at your own risk.
Images provided by the author.