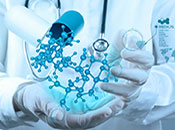 To say that 2014 was a good year for the biopharma industry would be a radical understatement. The flourishing capital markets, the record-breaking number of companies successfully going public via initial public offerings and the validation of scientific breakthroughs that only a few years ago had been mere theories all made for a banner year for the sector. Yet as BioWorld compiled its annual list of the most impactful stories, the top story was one that dominated headlines worldwide: the Ebola virus outbreak in West Africa. But while political pundits debated flaws in the response of global health agencies, BioWorld focused on the response by biopharmaceutical companies, which have been plugging away to advance potential therapies and vaccines. And no doubt those efforts will continue to play out on the world stage as we head into 2015.
1. BIOPHARMA RESPONDS TO EBOLA OUTBREAK
The Ebola epidemic that has been the year's biggest emerging public health crisis gave no signs of ending as 2014 did, with the World Health Organization (WHO) reporting 19,695 confirmed cases and 7,693 confirmed deaths from the disease as of Dec. 26. The outbreak has left drug companies and regulatory agencies scrambling with how to balance finding new drugs and vaccines quickly with the continued need for clinical testing. (See BioWorld Today, Dec. 18, 2014.)
The slow initial response to the Ebola outbreak was sharply criticized by organizations such as Doctors Without Borders. Although the index case occurred in December 2013, the outbreak was not recognized by local public health officials until March, and it took longer still for the international community to take note. In fact, at the American Society for Microbiology meeting in May, Middle Eastern Respiratory syndrome coronavirus (MERS-CoV) was the focus as far as emerging infectious diseases were concerned. (See BioWorld Today, May 20, 2014.)
Ebola was not declared a Public Health Emergency of International Concern by the WHO until August. For all the shortcomings in the initial response to Ebola, the story of MERS – which made a comeback of sorts late in 2014 with Saudi Arabia reporting 11 new cases to the WHO on Dec. 17 – also illustrates just how challenging it is to know which emerging infectious disease will be the next public health crisis.
In one bright spot, however, progress was made in at least one emerging disease. After successful trials of dengue vaccine CYD-TDV, its maker, Sanofi Pasteur SA, hopes to file for regulatory approval in 2015. (See BioWorld Today, Nov. 12, 2014.)
For a complete roundup of news on drugs in development for Ebola, click here for BioWorld's Special Report: The Push to Contain Ebola.
2. RECORD NUMBER OF BIOTECH IPOS GENERATE $6B+
In the financing arena there was no bigger story in 2014 than the record number of U.S. biotech initial public offerings (IPOs) that were completed, raising a whopping $6 billion in the process.
Since the beginning of the year, 79 IPOs have been completed as of Dec. 23 – a number that smashed the longstanding 14-year record of 66 – the 2000 total that was believed could never be broken. The enthusiasm for IPOs has run in parallel with the strength of the biotech sector on the capital markets during the past 24 months, which has seen the BioWorld Blue Chip Biotech Index grow an incredible 130 percent during that time. In the same period, no less than 118 biotech IPOs have been completed.
Remarkably, the enthusiasm of investors has not waned one iota, as witnessed by the latest two biotech IPOs that put an exclamation point on what has been an incredible year. Juno Therapeutics Inc. generated $264 million from its IPO, making it the largest U.S. biotech offering in the last 15 years. Juno's debut followed one day after fellow cellular immunotherapy firm Bellicum Pharmaceutical Inc. raised $140 million. Both companies received warm welcomes in their first day of trading, up 46 percent and 26 percent, respectively. (See BioWorld Today, Dec. 22, 2014.)
Records are always there to be broken, but it is hard to imagine that the present biotech IPO total will be exceeded anytime soon.
3. TRANSPARENCY AND FARCE AT THE EMA
LONDON – 2014 has been a mixture of the prosaic and the farcical for the EMA, which eventually dished up a new policy on clinical trials data transparency, but then found itself without a leader after a court ruling annulled the appointment of the executive director, Guido Rasi, three years into his five-year term.
After more than a year of negotiations the EMA finally reached agreement on data transparency, saying that from next year it will publish clinical study reports once a product is approved. In the policy the EMA said that "in general" these reports do not contain any commercially confidential information, but any there is will be redacted. That concession has upset transparency campaigners who complain that handing trial sponsors primary responsibility for redacting information gives the industry too much control. Meanwhile, companies remain concerned that clinical study reports could be appropriated by third parties as the basis of marketing submissions outside Europe.
After delivering the transparency policy in October, Rasi may have expected to end the year in the glow of a job well done. But farce kicked in, and he was removed from his post in November after a tribunal declared the appointment invalid because the recruitment process was not objective. For now, the EMA is headed by deputy director Andreas Pott, who will be overseeing the implementation of the clinical trials data transparency policy in 2015.
4. BIOSIMILARS ON THE RISE
Biosimilars made giant strides this year across the globe as China issued draft guidelines to shape a regulatory path forward for the follow-ons and the U.S. FDA accepted its first biosimilar applications. When China released its proposed guidelines in October for public comment, it became the 21st country to shape a distinct biosimilar path. Based broadly on the EU regulatory route, China's guidelines require comparability to a biologic registered in that country. China plans to finalize the path in 2015.
While the U.S. began constructing a path in 2010, the FDA has yet to approve its first biosimilar. With the receipt of its first application in July, the agency is on track to approve a biosimilar early next year. First in line is Sandoz Inc.'s Zarxio, a biosimilar to Amgen Inc.'s Neupogen (filgrastim). Meanwhile, other biosimilar applications have started to roll in, including one for Celltrion Inc.'s infliximab (Remicade, Janssen Niotech Inc.) and an application for Apotex Inc.'s Neulasta (pegfilgrastim, Amgen) biosimilar.
Elsewhere, the EU approved the world's first official insulin biosimilar – Abasria, partnered by Eli Lilly and Co. and Boehringer Ingelheim GmbH. Abasria references Sanofi SA's blockbuster Lantus. India also took a big stride this year, approving the first follow-ons developed in accordance with its 2012 biosimilar path.
No longer just on the horizon, biosimilars have officially arrived.
5. THE PRICE IS . . . WRONG? NOISE OVER GENE THERAPY, HCV COSTS
The price was set at a whopping €1.1 million (US$1.4 million) for the first gene therapy in the world's Western regulated market by Amsterdam, the Netherlands-based Uniqure NV for Glybera (alipogene tiparvovec), which was lined up to make its debut in Germany after winning approval during the summer of 2012. Designed to treat lipoprotein lipase deficiency, the compound breaks down serum chylomicron, and made four runs at the EMA before regulators gave their nod. Launch of Glybera, partnered with Chiesi Farmaceutici SpA, of Parma, Italy, was delayed for more deliberation. The submission package contained data on just 27 patients.
Glybera's cost put it well above the payout for all other treatments, and brought even sharper scrutiny to drug pricing – which in 2014 became an issue also in the less specialized realm of hepatitis C virus (HCV) therapy. Abbvie Inc., of North Chicago, and partner Enanta Pharmaceuticals Inc., disclosed news that Express Scripts Holding Co., the biggest pharmacy benefit manager in the U.S., will take up the newly approved HCV therapy Viekira Pak and drop from its list Gilead Sciences Inc.'s blockbuster Sovaldi (sofosbuvir). Also gone from the Express list: Harvoni, Foster City, Calif.-based Gilead's HCV therapy that combines a dose of Sovaldi with ledipasvir, along with Olysio (simeprevir), from Johnson & Johnson, of New Brunswick, N.J. As part of the arrangement, Abbvie agreed to sell Viekira at a "significant discount" off its $85,000 list price. Sovaldi goes for $84,000 and Harvoni for $95,000.
6. GENOME-EDITING TECH MOVES BEYOND THE HYPE
The popularity of genome editing spiked in 2013 – Astrazeneca plc licensed Horizon Discovery Ltd.'s technology, genome-editing start-up Editas Medicine closed a respectable series A round and the CRISPR/Cas genome-editing system was hailed by both Science and Nature as one of that year's greatest scientific advancements. The idea of using genome engineering to treat disease by correcting genetic mutations bespoke enormous potential, but had yet to be proved in humans.
That changed in March 2014, with the publication in The New England Journal of Medicine of phase I data by scientists from the University of Pennsylvania School of Medicine, Richmond, Calif.-based Sangamo Biosciences Inc. and the Albert Einstein College of Medicine, showing that they were able to engineer T cells of HIV-infected patients to become resistant to the virus. Those cells, in which the CCR5 gene was genetically modified using zinc finger nucleases, were actually able to control HIV infection when patients were taken off antiretroviral therapy. (See BioWorld Today, March 6, 2014.)
It's still early days, to be sure. But if the approach pans out, the hope is that a single infusion of Sangamo's cells, called SB-728-T cells, might be able to allow for long-term viral control. And, noted Sangamo CEO Edward Lanphier, as the first publication of human data using genome-engineering tech, the NEJM paper "will be the foundational reference going forward."
7. FALLOUT FROM GSK'S CHINA SCANDAL
SHANGHAI – In the summer of 2013, Glaxosmithkline plc became the target of a Chinese police investigation into bribery that quickly "spread a chill" throughout the pharma industry. It was the first time the Chinese government laid such a damning charge (bribes to boost drug sales) against a multinational corporation (MNC). At the same time, the case put a spotlight on the systemic issue of low doctor pay that abets bribe-taking. In context, the case was part of a China-wide corruption crackdown that continues to this day, but for more than a year the pharma industry felt it was in the crosshairs as almost weekly whistleblower allegations or unsavory stories hit the press.
By September 2014, GSK had been fined $500 million and GM Mark Reilly had been deported. The company apologized and promised to lower drug prices. Fines from the U.S. and UK investigations have yet to be announced. In the meantime, GSK has announced that it has changed its compensation schemes globally.
The fallout of the affair has been wide-ranging. Most importantly, compliance has become a top priority for MNC executives in China. Against the backdrop of a rapidly shifting regulatory environment and an overall economic slow-down, high hopes for China have mellowed. It has not stopped the $100 million investments in R&D centers (Johnson & Johnson, Bayer AG, Sanofi SA) but it has meant that sales forces have stopped growing, and in some cases contracted. The huge 5,000-person sales forces may be a thing of the past, as companies like GSK and Bristol-Myers Squibb. Co. have announced layoffs.
8. CORPORATE INVERSIONS AND ITS DISCONTENTS
DUBLIN – Life got a little harder for corporate tax planners during 2014. A series of measures enacted on either side of the Atlantic spelled the end of the spate of inversion deals that had resulted in a large chunk of the global pharma industry being organized into Irish-domiciled entities, often with little more than a brass plate to advertise their presence. On Sept. 22, the U.S. Treasury moved to prevent U.S. companies from gaining tax-free access to the earnings of their foreign subsidiaries by relocating to other jurisdictions. It also made it harder for companies to undergo inversion by changing the ownership thresholds required by inverting companies.
Abbvie Inc., of North Chicago, was the rabbit caught in the headlights. In the light of the new rules, the company could no longer justify its proposed $55 billion cash-and-shares takeover of Dublin-based Shire plc. Its termination of the deal in October precipitated a $1.635 billion break-up fee. It could just as easily have been New York-based Pfizer Inc., which over the summer had tried and failed to woo London-based Astrazeneca plc with a $117 billion bid.
The U.S. moves were portents of more sweeping changes in the global taxation system for multinational companies. In October, Ireland, the epicenter of big pharma's inversion maneuvering, closed its infamous "double Irish" tax loophole to new entrants, although it has kept a sunset period until 2020 for those that currently avail of it. But it is participating in a wider reform process, led by the Paris-based international economic policy body, the OECD, which is developing a comprehensive framework of cooperation for international tax authorities, in order to counter the aggressive tax planning practices of large corporations.
The EC was drawn into that process in November, when leaked documents from the audit firm Pricewaterhousecoopers exposed an extraordinary series of secretive tax avoidance deals between Luxembourg's tax authorities and about 340 corporations. The so-called Lux Leaks scandal, which involved several top-tier pharma firms, including Abbott, Bristol-Myers Squibb Co., Glaxosmithkline plc and Shire, uncovered a decade-long tax avoidance scheme that ran to billions of dollars. The revelations caused huge political damage to newly installed EC president Jean-Claude Juncker, who had presided over those practices during 25 years as the principality's finance minister or prime minister – he filled the two roles simultaneously for 18 years. His response was to extend an ongoing EC probe into the taxation arrangements of a limited number of EU member states to all 28 states and to pledge his leadership in the fight against tax evasion and tax avoidance.
9. PROGRESS, AND MORE CONTROVERSY, IN STEM CELLS
Some researchers remain troubled by unresolved ethical questions about the use of embryonic stem cells to treat human disease, and society continues to grapple with larger issues related to human embryos – consider the media buzz in October when Facebook and Apple revealed they will pay female employees to freeze their eggs. Such distractions notwithstanding, the stem cell sector saw significant scientific advancements in 2014.
In the area of human embryonic stem cell technology, Ocata Therapeutics Inc. (formerly Advanced Cell Technology) reported in October that phase I/II data from its retinal pigment epithelium cells in Stargardt's macular degeneration and dry age-related macular degeneration (AMD), offering the first evidence of the mid- to long-term safety, survival and potential biologic activity of pluripotent stem cell progeny into humans in any disease. In November, Neuralstem Inc. became the first biotech to receive the FDA's nod for a neural stem cell study in chronic spinal cord injury, with lead candidate NSI-566, after the company reported encouraging data from a phase I trial in amyotrophic lateral sclerosis.
Progress occurred on other fronts. In October, researchers at Japan's Riken Center for Life Science Technologies used mature stem cells taken from adult patients to treat AMD in what was reported as the first human trial involving induced pluripotent stem cells (iPSCs). And the potential of iPSC technology spawned a major deal in the potential $725 million acquisition of Ipierian Inc. by Bristol-Myers Squibb Co.
In a more troubling turn, the stem cell field – and Riken, in particular – suffered yet another setback when authors of two disputed Nature papers on stimulus-triggered acquisition of pluripotency, or so-called STAP, cells were forced by the institute to retract the studies after an outside committee concluded in March that some data were falsified and manipulated.
Prominent stem cell researcher and CDB deputy director Yoshiki Sasai, who supervised principal author Haruko Obokata and co-authored the papers, took his life, and earlier this month, a humiliated Obokata acknowledged she could not replicate her STAP cell findings and resigned from Riken.
In an ironic turn, last month Japan passed legislation seeking to propel the country to the forefront of regenerative medicine by requiring sponsors of certain stem cell and gene therapies to demonstrate safety and efficiency in a pool of only 12 patients to gain seven-year conditional approval of such technologies.
10. RARE DISEASE FIELD STILL A LAND OF OPPORTUNITY
Despite the many difficulties of developing new drugs for rare disease, the orphan drug market remained an active and fertile field for drug developers seeking new opportunities in 2014, a year that boasted a record number of rare disease drugs approved – 16 of the 41 approved new molecular entities and therapeutic biologics as of Dec. 24 – and featured Duchenne muscular dystrophy frequently in the headlines as the stories of PTC Therapeutics Inc. and Sarepta Therapeutics Inc. illustrated the potential payoffs and challenges in the pursuit of rare indications.
Deep investments in rare disease-focused R&D hastened during 2014, with companies such as Alexion Pharmaceuticals Inc. boosting investments in both its own rare disease pipeline and that of Moderna Therapeutics Inc. Amgen Inc. illustrated the return on devoting resources into development of such therapies, winning approval for Blincyto (blinatumomab), its treatment for patients with a rare form of acute lymphoblastic leukemia in December. Analysts project it will deliver more than $300 million in revenue annually by 2019.
Hunger for orphan drug development prowess has also driven collaborations, M&A transactions and initial public offerings during the year. Shire plc was active, expanding discovery and development ties with Argen-x BV, for instance, and buying Lumena Pharmaceuticals Inc. for $260 million up front, plus undisclosed milestones in May to access its cholestatic liver disease candidates. In April, even Bristol-Myers Squibb Co. joined in, committing up to $725 million to buy the privately held Ipierian Inc. for IPN007, a program initially focused on the rare brain disease progressive supranuclear palsy. Meanwhile in the IPO market, metabolic genetic disease-focused Ultragenyx Pharmaceutical Inc. priced above-range, raising about $121 million and debuting on Nasdaq with the symbol RARE, while Bio Blast Pharma Ltd., trading as ORPN, raised about $35.2 million to advance its pipeline of rare genetic disease candidates.
The growing use of individual patient profiling, a cornerstone of personalized care, is likely to only accelerate the rate at which targeted therapies are developed as ever-smaller subsets of patients are identified. Without doubt, both new and existing companies will find ways to leverage such segmentation for the good of both patients and their bottom lines.
BioWorld staffers Jennifer Boggs, Anette Breindl, Shannon Ellis, Michael Fitzhugh, Nuala Moran, Randy Osborne, Marie Powers, Mari Serebrov, Cormac Sheridan and Peter Winter contributed to this report.