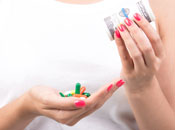 A major theme of the pharmaceutical sector in 2014 has been the skyrocketing cost of drugs. A new analysis of the orphan drug space finds a similarly huge rise in the already high prices of these therapies for rare diseases.
EvaluatePharma's Orphan Drug Report 2014 finds that the median cost of orphan drugs in the US has nearly doubled since 2010, to $98,534 today. While payers have increasingly been trying to control access to high-cost drugs, the small populations and otherwise unmet medical needs of these patients mean cost-control tools are less effective, raising issues about how to pay for scientific innovation.
Escalating Costs
The report draws data from EvaluatePharma's orphan drug and sales, volume & pricing modules to identify trends in the pricing environment for orphan drugs. These are therapies treating fewer than 200,000 in the US, 50,000 patients in Japan or a prevalence of 5 per 10,000 people or fewer in the EU.
Pharma and biotech companies broadly have been successful in the past couple of years in squeezing out price rises for all drugs—the average price of the 100 top-selling drugs in the US has increased sevenfold to $9,396 from 2010 to 2014 (Biologicals and orphan diseases spark huge increases in US drug prices, September 25, 2014). These price increases have been achieved in part because payers are feeling less pressure in their pharma budgets, as such big-selling drugs as Lipitor and Plavix have come off patent.
The new orphan report paints a similar picture: in 2010 the median orphan drug cost was $50,342 compared with $98,534 today. When measured as an average rather than a median, the jump is smaller but still significant: from $111,124 to $137,782. The rather large difference between median and average suggests that a number of very high-priced products shape the metrics of the orphan drug sector.
These cost estimates do not take into account off-invoice discounts and assume perfect compliance. Revenues per patient, discussed below, do factor in discounts and compliance and thus are a clearer picture of what insurers and consumers pay and what drug manufacturers receive.
Ultra-Rare
This analysis points to products like Alexion's Soliris, at $562,000 per US patient, Shire's Cinryze, at $503,000, and Baxter Laboratories' Advate, at $449,000, for skewing the average. EvaluatePharma estimates that these drugs will treat 1,700, 900 and 1,800 patients respectively in the US this year.
They are able to command their prices thanks to the small populations served, the lack of alternative treatments, the avoidance of non-pharmaceutical medical costs and the need to pay for R&D. In addition, as intravenous infusions, they often require additional attention on the part of healthcare practitioners, either to administer the drug or instruct patients how to do it themselves, adding to the costs.
With such small patient numbers these drugs can fade into the background of health insurer budgets in the US. It is when the numbers grow larger that the high prices become harder to justify.
For example, the multiple myeloma drugs Revlimid and Velcade, which will be used in 17,000 and 16,000 patients respectively in the US, generate revenues per patient of $165,000 and $61,000, according to EvaluatePharma.
This could help explain why such a high proportion of EU orphan designations are for conditions affecting 10,000 or fewer—comprising nearly a fifth of the total 1,302 designations, even though a drug treating up to 250,000 patients can qualify as an orphan, the report finds. Just 2.9% of EU orphan designations are for conditions affecting more than 200,000 people.
For now, the report indicates that orphan drugs have been successful in sustaining their eye-watering prices. But with so many non-orphan drugs coming in at tens of thousands of dollars, payers may grow intolerant of steep price rises across the spectrum, regardless of clinical investment and unmet medical needs. This will test the industry's innovative capacity and productivity in the coming years.