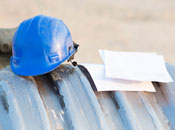 What to do during the mining downturn? Some say buy, others say break up.
HSBC is firmly in the breakup camp. Its analysts got creative about the potential for repackaging gold miners in a recent note to investors, leaving few of the majors untouched with thoughts on how they might maximize value of their assets through spin-offs.
Yes Newmont and Barrick should join forces in a merger, the analysts suggested, but in doing so they should spin off some assets into three separate companies.
"For example, the combined copper assets could be spun off into a new company (perhaps the Newmont listing itself), and at least two other gold companies could be created, one containing the core, high quality assets and the other containing lower quality, but perhaps lower risk assets."
Kinross should try to get more value for its Russian assets, which include the high-margin Kupol gold mine, HSBC says.
"We note that Kinross, for example, has likely been penalized for being involved in Russia," the HSBC analysts note. "Its Russian assets are high quality and we believe Kinross as a whole may be valued more highly in a scenario where the Russian assets are completely spun off and listed separately, perhaps in London and Russia, for example, as a high cash flow, high quality investment vehicle."
Such spin-offs would follow suit the approach being considered by Eldorado Gold with its Chinese assets and that was used by Gold Fields through Sibanye Gold. The idea is to get more credit for assets that may go under-appreciated.
Likewise HSBC suggests majors as a whole could go further, taking a page from the playbook of the royalty companies—which tend to trade at a premium.
"Other potential restructuring scenarios for the majors might include spinning off new royalty companies, as we note that such companies are able to command relatively high valuations and it is, in our view, a business model that resonates well with a broader group of investors, giving gold exposure, but without significant potential to be effected by long-term cost increases," HSBC analysts write.
Other analysts, however, focus on the potential for acquisitions during the downturn in the mining sector. Over at Cowen & Associates, analysts have been beating the buy-juniors drum this year with prices down heavily relative to boom days that ended in 2011.
"We continue to believe seniors have the opportunity to buy assets now at heavily discounted prices to NAV; assets can then be developed according to growth needs and balance sheet health," Cowen analysts Adam Graf and Misha Livental recently wrote.
To them the miners in the best position to buy are Goldcorp, Newmont, Agnico Eagle and Yamana. While, they say, the most undervalued developers are Seabridge, Pretium, Gold Standard and Gold Canyon.
Kip Keen
Mineweb