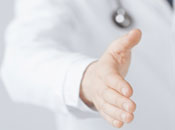 There's nothing like releasing positive trial data during a biotech bull market. EP Vantage's latest analysis of the sector's unpartnered projects shows how precisely this effect has pushed Puma's neratinib and Intercept's obeticholic acid to the top of the valuation rankings.
This time around there is an additional analysis, the results being split into assets that might realistically have deal bankers sniffing around them, and another group that probably reflects little more than extreme sellside exuberance. Both show signs that market caps are catching up to banks' expectations (see tables below).
Our last run through this analysis, over a year ago, showed numerous projects that were seen as significant but that had not, for various reasons, been picked up by big pharma (A few stars shine among the most valuable unpartnered assets, May 31, 2013). Several are still in the new analysis, but there has been one notable exit: MannKind's Afrezza, courtesy of last month's deal with Sanofi.
It is deals like Afrezza's that continue to fuel interest in unpartnered assets, however improbable and overblown the forecasts might seem. The tables below show the top pipeline candidates for partnering as measured by the value derived from sellside consensus financial data; there is of course no endorsement by EvaluatePharma or EP Vantage of these expectations.
Most valuable unpartnered assets by consensus NPV…

Project

Company

Status

NPV ($bn)

Market cap ($bn)

Phase III

4.77

8.28

Phase III

2.31

0.39

Phase III

1.97

0.76

Phase I

1.95

0.63

Phase III

1.69

2.14

Phase III

1.54

0.73

Phase III

1.47

1.70

Phase III

1.43

2.74

Filed

1.29

2.86

Phase II

1.24

0.14
The listing above details assets for which revenue forecasts are available from more than two banks, implying something akin to a true consensus. The valuation of neratinib surged again in July on the release of ExteNET data in a brand new breast cancer indication.
Perhaps the most surprising thing about this is that the buyside ascribes even more value to neratinib than do sellside bulls. The market cap of Puma—basically a one-project company—is nearly twice neratinib's NPV, implying an acquisition premium irrespective of the limited logic of Pfizer being that buyer.
A similar mismatch between asset NPVs and asset owners' market valuations exists with Synageva's sebelipase, Receptos's promising multiple sclerosis pill RPC1063, Acadia's breakthrough therapy Nuplazid, and NPS's Natpara. NPS, however, has an even bigger asset in Gattex, so its market cap cannot be related solely to Natpara.
For the other four, excessive baking-in of success could lead to investor disappointment at the terms of a potential future deal. That said, not all the projects in this list make obvious big pharma targets, and a small company like Synageva can surely make a go of selling sebelipase, a rare disease breakthrough therapy, on its own.
Also surprising in this list is the presence of Synta's ganetespib and Merrimack's MM-398, two extremely high-risk projects that have featured in these analyses for some time. However, the risk is reflected in the huge variability in forecasts: consensus for ganetespib's 2020 sales varies from $400m to $1.1bn, while the spread for MM-398's is $391m to $1.4bn.
If consensus-based forecasts for ganetespib and neratinib look rich, they pale into insignificance compared with the likes of obeticholic acid, whose NASH study success in January turned its originator, Intercept, into a midcap company over night.
…and others whose forecasts should be treated with caution*

Project

Company

Status

NPV ($bn)

Market cap ($bn)

Phase III

7.77

5.66

Phase III

5.65

0.34

Phase II

3.37

0.19

Phase II

2.15

0.62

Phase III

2.13

0.07

Phase II

1.75

1.45

Phase III

1.72

1.26

Phase III

1.69

1.26

Phase II

1.51

1.07

Phase II

1.18

0.18

*Companies for which only one or two bank forecasts is/are available.
However, in the 2014 analysis we have put this and several others into a separate table to reflect the fact that only two or, in some cases, one set of bank forecasts are available for them. Thus there is no real analyst consensus as reflected by EvaluatePharma, and these projects' NPVs have to be taken with a rather large pinch of salt.
Look no further, for instance, than Northwest Biotherapeutics' controversial cancer vaccine project DCVax-L, which has been marked by glacial progress and a torrent of rhetoric from the company. OHR's squalamine, meanwhile, has failed a phase II study in wet AMD, yet Brean Murray, Carrett & Co has not cut its forecast.
The unpartnered nature of DCVax-L, as well as of Celldex's CDX-110 and NewLink's algenpantucel-L, is not really surprising; all are cancer vaccines and thus carry a huge risk of failure.
Meanwhile, Oncolytics' Reolysin is another project with just a single bank forecast. This regular feature to EP Vantage's unpartnered assets analyses could soon slip out of the rankings, having recently failed in pancreatic cancer, in addition to disappointing repeatedly in its REO 018 trial.
Oncolytics' depressed market cap puts Reolysin well within the scope of the so-called Feuerstein-Ratain rule, the investor rule of thumb that says an unpartnered Phase 3 oncology project owned by a sub-$300M company is doomed to fail. In the current bull market this market cap distinction can clearly be loosened, and no doubt investors will make up their own minds as to those on which a partnering bet could be placed.
Jacob Plieth and Amy Brown
EP Vantage