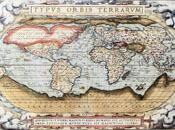 Buy gold bids eased back in London on Wednesday, holding spot prices flat around $1,308 per ounce as US stock markets rose to record highs despite fresh violence in Ukraine and Gaza.
The United Nations said there is a "strong possibility" Israel has violated international law "in a manner that could amount to war crimes."
Kiev said pro-Russian separatists today shot down two Ukrainian fighter jets near last week's crash site of civilian airliner MH17.
"Prices [to buy gold] have gained somewhat recently," says a report from Dutch bank ING's investment management division, "resulting from heightened geopolitical risks.
"The decline in long-term real U.S. Treasury yields also supported gold...[but] upward yield pressure as the global cycle improves and disappointing physical demand in China and India remain downward forces."
Yields offered by 30-year U.S. Treasury bonds today fell near 13-month lows as prices rose after yesterday's US inflation data failed to deliver the "spook that guys were looking for," according to one primary bond dealer in New York quoted by Bloomberg.
UK gilt yields also fell today, as did the Pound, following news that the Bank of England's policy team voted 9-0 to keep its key interest rate unchanged at a record low 0.5% for the 64th month running earlier in July.
Italian bond prices extended their best rise since 2010, pushing the yield offered to new buyers down to 2.76% – barely one-third the Euro Crisis peak of late 2011.
Targeting sub-$1,200 prices however, "Gold is in a speculative bubble in the process of deflating," says commodities analysis from French investment and London bullion bank Societe Generale.
"The triggers were lack of inflation and Fed tapering [of its QE asset purchases]. We expect further large-scale ETF selling."
The giant SPDR Gold fund (NYSEArca:GLD) yesterday expanded after shedding metal Monday, with shareholders wanting to buy gold exposure through its ETF trust structure adding 1.5 tonnes to holdings of 803—a five-year low when reached during the 2013 price crash.
Meantime in China—where end-user gold consumption fell 19% from last year's record levels over the first 6 months of 2014, according to trade-body the China Gold Association today—an overnight dip in prices "was quickly scooped up by bargain hunters," according to a trading note from Swiss-based refining and finance group MKS.
However, versus prices to buy gold in London—center of the world's wholesale bullion trade—the price in Shanghai "remains around a small discount to flat," MKS goes on.
That has "failed draw out any further business from arb traders" who could more usually buy gold in London and sell in China for a certain profit.
Adrian Ash
Bullion Vault