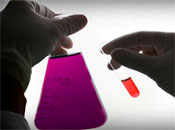 Recently I spoke with John Derrick, director of research here at U.S. Global, to pick his brain about what he thought was the most interesting sector right now. You might expect him to have said energy, perhaps because of the intensifying violence in Kurdistan Iraq, a major oil producer. But instead, he said that he had his eyes on healthcare.
This might raise some eyebrows since healthcare has slightly underperformed in the last three months compared to some of the other sectors such as energy and utilities. But healthcare does appear to be due for a major rotation, fueled by a number of reasons: dramatically changing global demographics, the recent rise in biotech and pharmaceutical mergers and acquisitions (M&As) and companies' relocations to more tax-friendly countries.
As you can see in the bar graph below, healthcare, while still reliable, has much room to grow.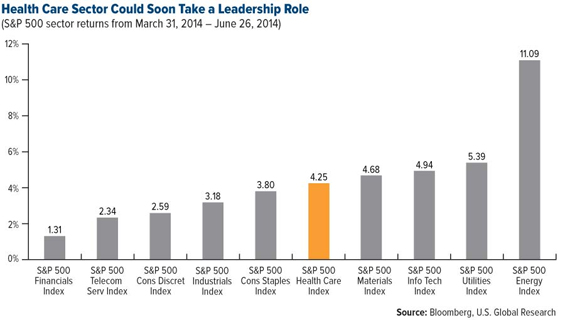 A Rapidly Growing and Aging World Population
By 2030, a mere decade and a half from now, the world population is expected to grow 16 percent to 8.3 billion. And because we're living longer, a greater number of people will fall into the 60-and-above age bracket, when chronic diseases such as stroke, cancer, diabetes and heart disease become more pronounced. Life expectancy is expected to rise to 73.7 by 2017. Two billion of us—that's the equivalent of more than six times the U.S. population—will be over the age of 60 by 2050, a whopping 233 percent increase from 2000.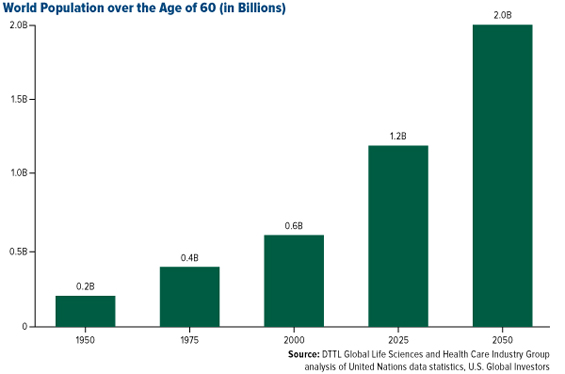 Meeting the demands of such a staggering number of people, many of them at advanced ages, will require unprecedented innovation in key areas such as energy, food production, housing and especially healthcare. We're already seeing practical applications of advanced biotechnology that blur the line separating sci-fi and reality—3D printing, bionic eyes and limbs, face transplants—but better and more efficient treatments are needed to confront the unique challenges that accompany an overcrowded planet.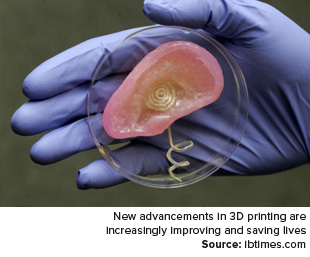 Average global spending on healthcare as a percentage of gross domestic product (GDP) is currently above 10 percent. The U.S. alone spends over $8,000 annually per person on healthcare, more than any other country. Even so, these figures are expected to rise over the coming months and years as our population matures and, unfortunately, we become more accustomed to unhealthy diets and sedentary lifestyles
In emerging countries, healthcare infrastructure is in desperate need of improvement. Many parts of the fastest growing regions, such as the Middle East and Africa, sorely lack caregivers, surgeons, hospital beds and easy access to healthcare in general. These are areas where global healthcare providers, drugmakers and biotech firms can realize huge growth potential by entering historically underserved markets.
M&As and Relocations
As we've seen in other industries lately, heath care companies are undertaking a series of high-profile M&As that enable them to increase their innovative bandwidth and expand their global reach.
Following are a couple that John says are worth checking out.
Biogen Idec, the top holding in both our Holmes Macro Trends Fund (MEGAX) and All American Equity Fund (GBTFX), was founded in 1978 in Geneva, Switzerland, and specializes in developing leading treatments for neurological and autoimmune disorders such as multiple sclerosis (MS). Since its 2003 merger with IDEC, it has gone on to acquire two other companies.
Now headquartered in Weston, Massachusetts, Biogen Idec controls business and research operations facilities all over the world and generates close to $7 billion in annual revenues.
Although sales of its popular Avonex have slowed lately, Biogen Idec still has strong growth potential. Its oral MS drug Tecfidera, launched in April of last year, has become a certifiable blockbuster hit, generating $1.38 billion in the first quarter of this year alone.
As you can see below, Biogen Idec has been rising steadily over the last three years, consistently outperforming the S&P 500.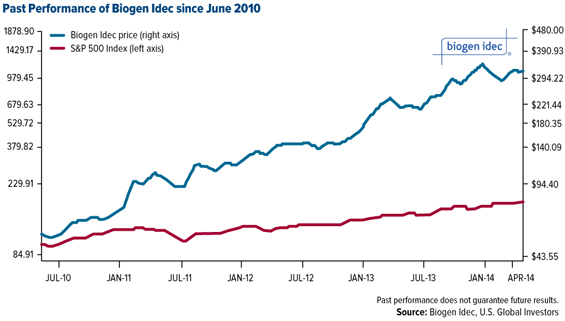 Another company that has benefited from acquisitions is Grifols, a leading producer of blood-plasma products. It's made several of them in the past decade and continues to seek additional opportunities, especially within diagnostic and hospital services.
Because of these actions, Grifols is now the world's third-largest manufacturer of plasma protein therapies, with donor and treatment centers dotted across the globe, from Argentina to Canada, Germany to China, Thailand to Australia. Although headquartered in Spain, it conducts more than 90 percent of its sales outside of its native country.
Grifols is in the early stages of building a new logistics facility in Ireland, to be completed by February 2015, to take advantage of the country's inviting 12.5 percent corporate tax rate.
Other companies seem to have the same idea. Minneapolis-based Medtronic, manufacturer of medical devices such as pacemakers, is planning a corporate inversion by merging with Dublin-based Covidien, producer of pharmaceuticals and surgical supplies, and moving operations to Ireland. Giant New York City-based drugmaker Pfizer, whose attempts to purchase London-based AstraZeneca fell through in May, is also speculating on whether to become a foreign company, according to Investor's Business Daily.
Reaching the Masses
The recent trend in healthcare M&As has many benefits, not least of which is the ability to reach a wider range of people who depend on the drugs and treatments the industry delivers. Biogen Idec and Grifols, among others, exemplify the idea that biotech firms and drugmakers can join forces and broaden their global reach in an ever-increasing population—while also serving the needs of their shareholders.
These are the opportunities that John and the other portfolio managers here at U.S. Global seek out to ensure that our investors' money is working optimally.
Frank Holmes
U.S. Global Investors