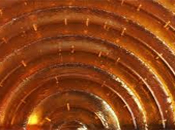 China is about to step on the gas and boost bank lending once again.
That's despite both the IMF and World Bank thinking it's unnecessary.
But concerns of China's growth moderating and housing prices dropping 5% this year aside, this might be the real reason for renewed easing:
Recent reports indicate that copper and aluminum used as loan collateral may have been rehypothecated or, worse, may never have existed at all. . .
Rampant Fraud Is to Blame
You may be wondering, "What does rehypothecation even mean?"
Well, it's the process of pledging an asset as collateral twice, or perhaps even many times over.
And it may have happened in a big way at Qingdao, the third-largest foreign trade port in China, and seventh largest in the world.
Qingdao port temporarily halted shipments of aluminum and copper as authorities investigated possible rehypothecation of stockpiles or, worse, loans against metals that simply aren't there. Port authorities are assessing whether multiple receipts have been issued for single cargoes.
Banks make loans against these metals in order to provide funding to trading houses.
Right now, it appears the focus is on Decheng Mining. Local police have told Reuters that Decheng is being investigated for its financing activities and over fraud claims.
Standard Bank Group Ltd. (JSE: SBK), CITIC Resources Holdings Ltd. (HKG: 1205), and GKE Corp. Ltd. (SGX: 595) have warned they may be affected as they try to assess whether they are at risk of related losses.
And it may not end there, as some Western banks are worried about similar fraud activity at Penglai port in Shandong province.
This Isn't the First Time
All this has some observers concerned that the affected metals may drop in price should imports to China weaken and stockpiles be sold off to unwind positions.
Yet this isn't the first time China's been host to such shenanigans.
Back in 2012, Reuters reported that "Chinese authorities are investigating a number of cases in which steel documented in receipts was either not there, belonged to another company or had been pledged as collateral to multiple lenders, industry sources said."
The Size of the Problem Means Everything
My view is that this will ultimately have little effect on prices for the concerned metals, unless the problem is shown to have occurred on a very large scale.
Chinese officials have been quick to respond. Starting July 1, all transactions affecting bonded zones at Qingdao port need to be recorded, including documents such as storage agreements, sales contracts, and packing lists.
From a macro perspective, there's also the fact that China's urbanization push was recently upgraded. The State Council approved a plan to see 60% (up from the former 52.8%) of China's population living in cities by 2020. This more aggressive target alone represents an additional 100 million people. That's going to support and likely push up demand (and therefore prices) for required basic metals like copper, aluminum, and steel.
Already this year, copper stockpiles tracked by Shanghai, New York, and London exchanges are down by 47%, recording the lowest supply levels in six years.
Asian Supply and Demand Are Tightening
Limiting supply further is Indonesia's ban on unrefined metal concentrates, a move that's certainly not without consequences.
Mega-miner Newmont Mining Corp. (NYSE: NEM) just announced that it's shutting down its Batu Hijau copper-gold mine in Indonesia, responsible for 161 million pounds of copper last year. Newmont was stockpiling copper concentrate but now has simply exhausted its storage space.
Some larger miners will likely build refining capacity to meet the new rules, but such projects are costly and take years to complete. For now, the ore continues to pile up or, worse, just plain stays in the ground.
Meanwhile, on the demand side, there's also India.
The nation's 1.2 billion people recently elected no-nonsense, proactive Prime Minister Narendra Modi. He has ambitious plans to build up India's infrastructure, deregulate, fight corruption and red tape, and attract foreign investment. Modi also wants to bring electricity to the more than 400 million Indians who currently lack this basic power source.
It's a phenomenon I detailed for you a couple of weeks back in my article: "This is Like Investing in China. . .In 1980."
Base Metals Have a Lucrative Future
What's more, China continues to stimulate. The China Banking Regulatory Commission recently announced that commercial banks could lower the cash proportions they are required to keep on deposit with the central bank.
The People's Bank of China also said it was dropping the main money market rate in order to keep credit supply abundant.
And encouraging activity further, the central bank made an additional $16 billion available to commercial banks to lend to farming projects.
So despite some limited potential weakness in the very near term, the global picture for base metals looks to be heating up from both a supply and demand perspective.
Peter Krauth
Money Morning