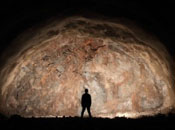 A year after Glencore's takeover of Xstrata, newly formed Glencore Xstrata (LSE:GLEN) is looking to shed its $5.9-billion stake in the Tampakan copper project in the Philippines, proving that the company prefers investing in mines that are in operation or close to production.
The news stems from Glencore Xstrata's development partner, Indophil Resources (ASX:IRN), which announced in its quarterly report that the commodities giant has "advised Indophil of its preference to divest its stake in Tampakan." No plan for the sale has been announced yet, and the terms are still subject to discussion. However, Indophil owns a "strategic pre-emptive right" over Glencore Xstrata, which gives it the right of first refusal in the mining giant's sale of the project.
According to the Financial Times, Glencore Xstrata's sale of its stake in Tampakan is in line with the company's reluctance to move forward with building many of the projects it inherited when it took over Xstrata in 2013. Glencore's approach to the commodities industry has been one that favors investing in mines that are in operation or closing in on production. The company believes this approach cuts risk and reduces its need to spend billions of dollars developing projects from scratch.
The sale is also unsurprising given that Tampakan was included in a list of copper projects that Glencore Xstrata might sell as a precondition for securing a regulatory approval from China's Ministry of Commerce following last year's takeover. Essentially, Business Spectator states, Glencore Xstrata agreed that if it cannot find a buyer for its $US5.9-billion Peruvian Las Bambas copper project in 2014, it will sell one of four less-developed copper assets: Frieda River in Papua New Guinea, Alumbera and El Pachon in Argentina or Tampakan.
Since that agreement was made, Frieda has been sold for $125 million.
Acquisitions
While most of the attention flows to the big kids on the block, it is worth looking at what some of the little guys are doing. So far in January several junior resource companies have picked up copper assets.
Though it is more focused on gold, Arian Resources (TSXV:ARC) is capping off the first month of the new year with a copper-gold-silver-cobalt property acquisition in Albania. The company acquired Perlat, a 290-hectare, past-producing mine with a high-grade historic resource. The project has seen over 17,000 meters of drilling and is permitted for 25 years, with a 10-year renewal option. Arian also acquired a significant adjacent land package totaling 2,300 hectares; it expands the footprint of the project significantly.
ASX-listed Xanadu Mines (ASX:XAM) is mostly focused on the development of copper and gold licenses, as well as coal assets in Mongolia. Earlier in January, the company completed its acquisition of the Ouyt Ulaan porphyry copper-gold project in Southern Mongolia through its 90-percent acquisition of Vantage. Xanadu paid a cash consideration of US$600,000 combined and will issue 5 million shares and performance share options contingent on a JORC resource of up to 900,000 metric tons of contained copper equivalent. The company held a 25-percent interest and operatorship of the project throughout 2013.
Xanadu plans to continue with its systematic low-cost exploration program at Ouyt Ulaan over the course of 2014. The next phase of exploration will focus on delineating potential shallow high-grade mineralization by exploring along strike from existing intersections and testing many of the geophysical and geochemical anomalies on the property.
In early January, Gold Quest Mining (TSXV:GQC) was granted the Descansadero concession, adjacent to its Romero gold-copper project in the Dominion Republic. With the new concession, Gold Quest now has 6,750 hectares granted and 7,694 pending, which represents somewhere in the area of 60 kilometers of strike length of the highly prospective Tireo volcanic formation.
While it hasn't been completed just yet, iron ore and specialty metals exploration company West Melville Metals (TSXV:WMM) has secured the option to acquire a 100-percent interest in the Alex copper property located in Sonora, Mexico. Despite being a world away from the company's Isortoq iron-titanium-vanadium project in Greenland, and its Fraser Bay iron ore project in Nunavut, the company sees "intriguing potential" in Alex, which represents an "exciting low cost opportunity" for the company, CEO Rory Moore said in an early January company statement.
"Evidence of copper mineralization covering an area of at least 1,200 x 800 metres has been identified by outcrop and shallow pit sampling, with assays ranging up to 14% copper reported," Moore said, adding, "[t]he region of southern Arizona and northern Mexico is well known for the occurrence of large porphyry copper deposits, a number of which have been developed into world-class copper mines. In the context of the regional geological setting, the identification of potentially significant copper mineralization on the Alex Property makes this a compelling exploration target for West Melville. A due diligence site visit will be undertaken by management in the coming weeks."
Vivien Diniz
Copper Investing News