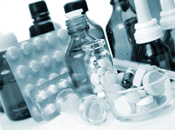 People who know how to invest in the biggest pharma profits play the most expensive medicines on the market, known as "orphan drugs."
In the United States, an orphan drug treats a disease that affects fewer than 7 in 10,000 people. In the EU, it's fewer than 5 in 10,000 people. The diseases are chronic, brutal and life-threatening.
The drugs that treat them are the priciest you can buy. Five approved by the Food and Drug Administration (FDA) this year cost $150,000 per person and three cost more than $300,000, according to Forbes.
These high prices have helped global revenue in the orphan drug market to triple from $28 billion in 2004 to $83 billion in 2012. By 2018, orphan drug sales will grow to $127 billion—double the pace of the global prescription drug market.
And two drug stocks in particular will be the best ways to invest in this high-growth area.
Pharma Adopts Its Orphans
The orphan drug market wasn't always this lucrative.
The small patient populations of rare diseases historically meant that drug companies ignored them—hence the designation "orphan."
But in 1983, the United States passed the Orphan Drug Act to encourage pharmaceutical companies to develop orphan drugs. The act granted orphan drugs seven years of market exclusivity. Nonorphans get five.
The incentives worked; the total number of approved orphans went from 38 in 1983 to 347 in 2012.
The number of drugs in this class has already grown 10-fold over the last 30 years. Members constituted over one-third of the new drugs approved by the FDA in 2012.
Most of the big pharmaceutical companies like Novartis AG (NYSE ADR: NVS), Pfizer Inc. (NYSE: PFE), and Roche Holdings Ltd. (OTCMKTS ADR: RHHBY) have some presence in orphan drugs. Several have gained theirs through recent acquisitions. Their share of the global orphan market, however, is expected to fall over the next six years, according to industry analyst Evaluate Pharma, as other companies overtake them on stronger sales growth.
When looking at how to invest in soaring orphan drug growth, two companies present the best opportunities.
How to Invest in the Orphan Drugs Market
The first stock is Alexion Pharmaceuticals Inc. (Nasdaq: ALXN).
Alexion is a pure-play for orphans. It has built itself around developing treatments for ultra-rare disease. The New Haven, Conn., company makes Soliris, the most expensive prescription drug in the world. One year of the drug costs more than $400,000 per person. Sales for 2012 were $1.1 billion and estimated by Evaluate Pharma to hit $3.4 billion by 2018. Its stock is up 31% since Money Morning recommended it in June 2013.
Soliris has a market monopoly in spades. It is the only treatment approved by paroxysmal nocturnal hemoglobinuria, a blood disorder, and atypical hemolytic uremic syndrome, a genetic disorder. Both diseases are ultra-rare and life-threatening.
Alexion is not resting on its laurels. According to its 2012 annual report, Soliris was in phase 2 or phase 3 evaluation for five additional indications, including complications from kidney transplants. The company also has new compounds in phase 1I and 2.
The second, Celgene Corp. (Nasdaq: CELG), is more focused on treatment areas than drug classification. The company's specialties are in cancer and anti-inflammatory treatments. Celgene has two orphan drugs on the market, Revlimid and Pomalyst, out of a total of six.
For 2012, Celgene reported total revenues of $5.5 billion. Of that, $3.7 billion came from Revlimid, a treatment for multiple myeloma. That is expected to grow to $6.6 billion by 2018. In February, Celgene received FDA approval to begin marketing Pomalyst, also a treatment for multiple myeloma. Sales of Pomalyst for the third quarter of 2013 were $89 million. Evaluate Pharma expects its sales to grow to $922 million by 2018. Celgene's stock is up 28% since Money Morning recommended it in June 2013.
Like Soliris, Revlimid is in phase 3 trials for several additional indications beyond the initial approval.
Charles Rice
Money Morning