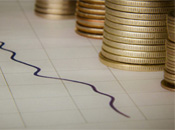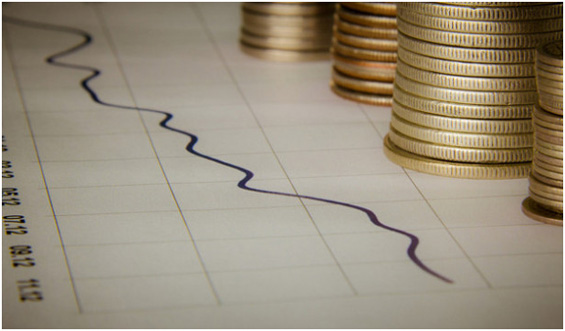 Biotechnology stocks are some of the most volatile investments around. They are hard to analyze because, unlike almost all other stocks, the fundamentals aren't typically as important as the potential. And the potential is usually based on upcoming catalysts that the company will face. These catalysts vary, but typically include Food and Drug Administration decisions, drug trial results, and advisory panel decisions. The catalysts can send a particular stock soaring to new highs or back to where it began. Below are three promising biotech stocks that will face catalysts over the next few months that could send shares soaring.
The first company that is facing a significant catalyst is Celldex Therapeutics (NASDAQ:CLDX). Celldex Therapeutics has developed a deep pipeline of therapeutic candidates based on the philosophy of immunotherapy. Shares of Celldex Therapeutics have soared by more than 300% during the past 12 months as investors are banking that the company is on the verge of several breakthrough therapies.
Investors currently have their eyes set on the company's phase 2 data of CDX-110 in combination with Avastin for recurrent GBM (glioblastoma multiforme). The ReACT trial was initiated in December 2011, and the company is expecting to report data at the Society for Neuro-Oncology Annual Meeting this month. Patients in all three arms of the trial will be evaluated for the progression rate at six months, objective response rate, overall survival (OS), and progression free survival. Given that shares of Celldex Therapeutics are well off the 52-week high of $38.84, positive data from the ReACT trial could push the shares back toward that high.
Another company that has several catalysts coming its way is NeoStem (NASDAQ:NBS). NeoStem is a leader in the cellular therapy industry, and the company believes that cellular therapies will play a major role in treating chronic diseases. NeoStem is currently focused on three proprietary cell therapeutics.
The company's subsidiary, Athelos, is focused on the clinical development of T-cell therapy for autoimmune and inflammatory conditions. Additionally, NeoStem is attempting to develop new therapies based on very small embryonic-like stem cells (VSELs Technology). The goal with VSELs is to create cellular regeneration. Lastly, and perhaps most importantly, NeoStem's other subsidiary, Amorcyte, is evaluating the cell therapy AMR-001 in the PreSERVE Phase 2 trial, for the prevention of major adverse cardiac events that can develop after acute myocardial infarction.
In the phase 1 trial, AMR-001 showed that patients who were dosed with more than 10 million cells demonstrated a major improvement in perfusion. Additionally, none of these patients demonstrated a decrease in left ventricular ejection fraction. Toxicity was also shown to be minimal, as there were no adverse events reported. Given that the potential market opportunity for AMR-001 is $1.2 billion, the potential for share price appreciation is significant. NeoStem expects to complete enrollment of the AMR-001 phase 2 trial by the end of the year, with data results due out six to eight months later.
Another potential catalyst that should excite investors is that the company plans to begin a phase 2 Type 1 diabetes trial in early 2014. The trial is expected to enroll between 90 and 120 patients and last approximately 12 months. Type 1 diabetes affects more than 340 million people across the world. As the company gets closer to the end result in this indication, shares could see a run-up into the event.
A third company that investors should keep on their radar screen over the coming months is Sarepta Therapeutics (NASDAQ:SRPT). Sarepta Therapeutics is working hard on a potential treatment for Duchenne muscular dystrophy.
Shares of Sarepta Therapeutics are up over 500% over the past two years. Although the stock has fallen off over the past few weeks, investors remain interested given that the stock faces a major and imminent catalyst over the next few months.
In late July, Sarepta announced its intention to file a New Drug Application (NDA) for DMD based on its phase 2 trial data. Shares of the company initially sold off, as investors were hoping for an accelerated approval plan. Although that didn't turn out to be the case, Sarepta plans to meet with the FDA later this year to determine if an NDA will be accepted. Should the FDA be in favor of that, it is very likely that shares of Sarepta could triple on the news. Inversely, if the FDA forces the company into a phase 3 trial, shares could fall to half. This will certainly be a volatile event and one that will keep investors on the edge of their seats.
As always, investors interested in catalyst-driven biotechnology stocks should always perform due diligence before investing and utilize proper risk management techniques at all times. Despite the promise that the above stocks show, the shares are subject to volatile price swings and, as such, should only take up a small percentage of one's portfolio.
Tom Meyer
Wall St. Cheat Sheet
Tom Meyer is a former equity derivatives market maker based out of New York. He currently manages his own personal portfolio using a combination of fundamental analysis, technical analysis, and event-driven catalysts. Tom also writes for several other prominent websites, including Seeking Alpha and Minyanville.