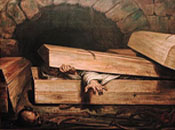 A survey by McKinsey Global Institute suggests the world's most developed economies are poised to increase commodities consumption.
In its report, Resource Revolution: Tracking Global Commodity Markets—Trends Survey 2013, McKinsey noted, "Since 2011, commodity prices have eased back a little from their peaks, prompting some to question whether the supercycle has finally come to an end. But the fact is that, despite recent declines, on average commodity prices are still almost at their levels in 2008 when the global financial crisis began."
"Talk about the death of the supercycle appears premature," said the report.
In its research, McKinsey observed that metals prices have increased by 176% on average (8% annually) since the year 2000. "Gold has increased the most of the major metals, driven predominantly by investors' perceptions that it represented a safe asset class during the volatility of the financial crisis, rising production costs, and limited new discoveries of high-grade deposits."
"Copper and steel prices (in nominal terms) have increased by 344% and 167%, respectively, since the turn of the century, even taking into account recent price falls."
While many have pointed to demand from emerging markets such as China as the main driver of metals price increases, McKinsey's Basic Metals Institute "finds that while demand from such emerging markets has played an important role, the changing cost of supply, driven by a combination of geological issues and input cost inflation (particularly energy), has also been an important factor behind rising prices—but one that has received less attention to date."
In its analysis, McKinsey observed that, while there is a broad range of metals, in the mining industry, key inputs for the production of steel—iron ore and coking coal—currently account for around 30% of the mining industry's revenue. Copper and other base metals constitute 26% of mining industry revenues, while gold and silver, as well as industrial minerals comprise 15% each of revenues.
McKinsey suggests that global steel demand is expected to increase by more than 75% from 2010 to 2030, driven by emerging market prices.
However, aluminum prices have lagged behind other metals categories for the past decade. Aluminum prices have risen by just 27% since 2000.
While many observers pointed to demand from China and other emerging markets as the main reason for the rise in overall metals prices, McKinsey contends "a combination of geological issues and input cost inflation has put significant upward pressure on prices. In the case of gold, more than 45% of cost inflation between 2011 and 2011 was due to geological factors that we believe will persist. An additional 30% was driven by shortages of inputs including equipment and skilled labor."
"Having said that, there is a link between stronger demand and the higher cost of supply because producers today have to develop supplies in regions where costs are higher," said the report.
McKinsey contends three drivers are propelling metals prices, with the cost of supply being the key differentiator and geology the main driver. These include demand, supply and industry structure.
In their analysis, McKinsey asserts that the cost of extraction will continue rising because of higher operating expenses in existing miners and "the need to access increasingly distant reserves that are frequently of declining quality and/or located in more challenging and risky locations. The depletion rates of existing miners are increasing—for many metals, these rates are now double the rate of demand growth."
"New reserves are increasingly found in non-OCED countries, often with more challenging geology, regulation and infrastructure. These challenges are leading to longer lead times for the development of new projects of up to 20 years from conceptual planning to the startup develop of a mine."
"New projects are increasingly challenging in environmental terms and geologically complex, which also drives up the costs of projects," the report said.
A fund gap has widened for new projects as a spate of large project written-downs has led investors to focus more on projects that offer strong cash returns and deter investors from projects in risky locations. At the same time, the large scale of new projects has made it difficult for junior miners to develop them, McKinsey suggested.
Meanwhile, labor is accounting for a large share of the rising costs as local labor shortages occur because mine developments are increasingly in thinly populated areas or countries with small populations.
The report also expressed some concern about disruptive demand-side technologies and recycling, which could curtail future demand for metals. "Even more impact on demand could be achieved through the adoption of the 'circular economy' concept that aims to reduce, reuse and recycle resources."
For instance, the Ellen McArthur Foundation estimates that more than 100 million tons of iron ore use could be avoided by 2025 if the circular economy was to be broadly applied in the steel-intensive automotive, machining and other transport sectors, which now account for 40% of demand.
The report also noted that recycling of precious metals has more than doubled since 2005.
Dorothy Kosich
Mineweb