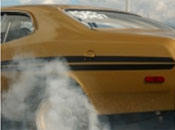 Global biotech companies continued their torrid fundraising pace generating almost $6 billion ($6B) in the second quarter of 2013, a 20% uptick on the respectable $5B raised in the first quarter of this year. In the period public companies led the way, taking advantage of their ever improving share values to conduct public financings. When you add 16 global initial public offerings (IPOs) into the mix it was not surprising that public financings represented 61% of the total funding raised in the second quarter, according to BioWorld Snapshots.
Now that we have reached the half-point of the year global biotechs have pocketed almost $11B, a 37.6% increase of the total raised in the same period of 2012. Approximately 63% of the 2013 total came from public offerings and this amount was 72% higher than the year earlier total.
In all there were 29 public offering transactions generating $3.6B in the second quarter.
May was a particularly busy month for biotechs. Elan Corp. plc's $850 million ($850M) debt offering was completed amid the noise of its bitter and protracted takeover battle with Royalty Pharma. The hostile takeover bid by Royalty was subsequently firmly rejected by shareholders at an extraordinary general meeting held in mid-June.
Array Biopharma Inc., of Boulder, Colo., completed a debt offering of $132.25M. The company said it expects to use $92.6M of the net proceeds to repay its outstanding secured indebtedness, with the remaining proceeds to be used for general corporate purposes.
Isis Pharmaceuticals Inc., of Carlsbad, Calif., generated $182.8M from an underwritten public offering, including the underwriters purchase option. The company pushed out variety of news in the second quarter including the fact that Xenon Pharmaceuticals Inc., of Burnaby, British Columbia, had exercised its option to an exclusive worldwide license to XEN701, an antisense drug candidate designed to inhibit the production of hepcidin. It was discovered in their ongoing R&D collaboration. Xenon plans to initially develop XEN701 for patients with chronic kidney disease who are intolerant of or who are poor responders to erythropoietin therapy. XEN701 is the first drug to enter development from Isis' collaboration with Xenon, entered in 2010. Isis earned a $2M payment from Xenon as a result of the option exercise. (See BioWorld Today, June 11, 2013.)
Ironwood Pharmaceuticals Inc., of Cambridge, Mass., garnered $145M from a public offering and plans to use the net funds to support the commercial launch of Linzess (linaclotide) in the U.S. and to fund linaclotide development opportunities to strengthen the clinical profile of Linzess and expand the product label for additional populations and indications. Linzess gained FDA approval last year for use in irritable bowel syndrome (See BioWorld Today, May 22, 2013.)
With companies achieving plenty of success with public financings they didn't have to use other financing vehicles as much in the quarter. This is reflected by the 24% drop in the total raised from private placements such as registered direct offerings, rights offerings and at-the-market deals with public biotechnology companies raising $982M in the second quarter of 2013 from these vehicles compared with $1.3B in the first quarter of the year.
The largest transaction was a $220M private placement of convertible senior unsecured notes conducted by Vivus Inc., of Mountain View, Calif.
Capital Market Performance
Like the first quarter, public biotech companies remained hot with investors. According to BioWorld Insight analysis, 53 large biotech companies, with market caps greater than $1B, collectively saw their share prices jump by an average of 15% in the second quarter and 47% year-to-date.
It is interesting to note that over the past 12 months the number of "billion dollar" market cap biotech companies has increased by 51%.
The BioWorld Stock Report has recorded an average 21% share price increase in 2013 for the 249 public biotechnology companies, which the report tracks. This performance overshadowed the Dow Jones Industrial average, which recorded a 13.8% increase, while the NASDAQ Composite index was up 12.8% during the same period.
IPOs Take Off
U.S. biotech IPOs were flying off the runway in the second quarter. No less than 14 companies successfully went public, compared to just four in the first quarter. The amount raised from the second quarter IPOs was just over $1B.
Plymouth, Mich.-based Esperion Therapeutics Inc. put an exclamation point on an exceptional quarter, pricing its IPO to support midstage testing of its lead compound, ETC-1002, as an alternative to statin therapy in lowering LDL-cholesterol (LDL-C). (See BioWorld Today, June 20, 2013, and June 21, 2013.)
Esperion increased the number of shares offered from 4.5M to 5M, pricing them at $14 each, the midpoint of its anticipated range.
The offering followed in the footsteps of upsized IPOs from PTC Therapeutics Inc. and Bluebird Bio.
According to BioWorld Today contributing writer Brian Orelli, VCs are still participating in these IPO rounds, so it isn't an exit yet, but at least the potential to return capital to limited partners is in sight. (See BioWorld Today, July 2, 2013.)
This situation could come sooner than predicted given the excellent post-IPO performance of these newly minted companies, which collectively have recorded an average 33% pop in their share prices.
Epizyme Inc., for example, has seen its shares jump more than 87% since its IPO hit the top end of the pricing range. The Cambridge, Mass.-based firm, which had planned to sell about 4.29M shares at a range of $13 to $15 each, placed about 5.9M shares for $15 each. The company will use the proceeds for ongoing phase I work with EPZ-5676 in mixed lineage leukemia (MLL), a particularly virulent subtype of the most common forms of leukemia.
The hyperactivity with biotech IPOs is in keeping with a sharply accelerated activity in the overall U.S. IPO market. As described in Renaissance Capital's Q2/13 U.S. IPO Review, 61 companies raised $13B. The report said it was the most active quarter for U.S. IPOs in nearly six years." As the stock market continued to climb higher, investors shifted from the yield plays that dominated the Q1/13 to biotechs and fast-growing technology companies. The average total return improved to 21%, with the consumer, technology and health care sectors, the lifeblood of the U.S. IPO market, producing the highest gains," the survey noted.
Hostile Moves
Although investors are continuing to place their bets on biotech companies they believe are most likely to be future acquisition candidates, the quarter was notable for the absence of any marquee M&A transactions. However, it wasn't for the want of trying.
Royalty Pharma, for example, tried to land Elan with a hostile bid of $13 per share plus a contingent value right of up to $2.50 per share, for a potential value of $8B. Although the bid was subsequently nixed by shareholders at an extraordinary general meeting, Elan has put itself up for sale, citing its receipt of several expressions of interest.
On the first day of the new quarter, Onyx Pharmaceuticals Inc. said it had rejected an unsolicited $10B bid from Amgen Inc. and would seek other potential offers.
Amgen's offer valued South San Francisco-based Onyx at $120 per share, a 38% premium over the end of the quarter day closing price, putting it slightly above the 35% median for biotech acquisitions over the last several years, according to Deutsche Bank. Nevertheless, Onyx said the Amgen offer "significantly undervalued Onyx and its prospects," and most analysts seemed to agree, not least because Onyx is one of only a handful of biotechs—Seattle Genetics Inc. and Ariad Pharmaceuticals Inc. are other possibilities—with wholly owned products and revenue streams significant enough to entice large-cap interest. (See BioWorld Today, July 2, 2013.)
The view from the Street is that the second half of the year we will see several potential M&A deals.
According to Credit Suisse analyst Ravi Mehrotra writing in a research note, "M&A speculation has been to date a relatively small part of the unprecedented 130% bull run (since August 2011). The announcement that Amgen had made a $10B bid for Onyx is likely to catalyze a certain level of M&A bid speculation/premium for the whole biotech sector, in our view."
Pharmas and large biotechs also have large cash bank balances, which can be deployed to strengthen product pipelines through strategic acquisitions.
Peter Winter
BioWorld Insight