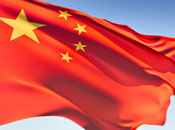 A new round of "adjustments" for the rare earth industry is planned by China's Ministry of Industry and Information Technology.
A source from the ministry told the Chinese newspaper Economic Information Daily that a May 13 meeting held in the ministry between officials and "enterprise owners" discussed how to tackle the illegal mining and selling of rare earths.
The newspaper reported that the meeting also discussed raising taxes on rare earths mined in China.
In 2012, the Ministry of Industry and Information Technology cracked down on illegal rare earth miners and 20 related businesses by stopping production of about 30,000 metric tons of rare earths.
A new IHS Chemical global market research report released this week has revealed that pricing instability, growing demand and supply fears are now plaguing the rare earth sector. More than 100,000 metric tons of rare earths were produced and consumed last year. The Houston, Texas-based IHS Chemical forecast that average global demand for rare earth products will grow 7.6% annually until 2017, reaching more than 150,000 metric tons of consumption, with China leading consumption growth at 8.3% annually.
China accounted for more than 85% of global rare earth production last year, also accounting for 70% of global consumption. Japan followed with 15% of global production in 2012, but has no domestic rare earth reserves. Japan consumes two-thirds of China's rare earth exports.
A large share of the world's rare earth concentrate supply is produced as a by-product or co-product of other mining activities. Minerals containing rare earths are currently produced in seven nations or regionsóChina, the CIS, the United States, Australia, India, Brazil and Malaysia.
Lanthanum and cerium accounted for almost 60% of global consumption of rare earth oxides last year, followed by neodymium, yttrium, and praseodymium, said IHS Chemical.
Dorothy Kosich
Mineweb