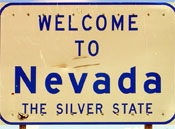 U.S. mines yielded 92,000 kilograms (2,957,868 troy ounces) of silver in February, a 17% increase compared with 78,700 kilograms (2,530,263 troy ounces) produced in February 2012, the U.S. Geological Survey reported in its Mineral Industry Surveys.
Combined U.S. mining silver production for January and February of this year was 183,000 kg (5,883,586 oz), said the USGS.
The Silver State of Nevada was the largest producer during that time period at a combined 36,300 kg (1,167,072 oz), while other states reported a combined 146,000 kg (4,694,009 oz) of output. The other states include Alaska, Arizona, California, Colorado, Idaho, Missouri, Montana, New Mexico, South Dakota, and Utah.
The average daily silver production in February 2013 was 43,290 kg (1,391,805 oz), according to the Geological Survey.
Dorothy Kosich
Mineweb