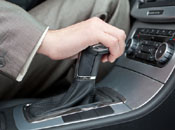 Biotech companies generated $5 billion in the first quarter of 2013, just 3 percent less than the $5. 15 billion raised in the first quarter last year. The heavy lifting for the period was carried out by public companies, which were responsible for 65 percent of the total.
The $3.25 billion raised by these public companies was 33 percent higher than the $2.5 billion total raised in the same period of 2012. The amount included almost $3 billion in follow-on financings with public companies seizing the opportunity in a favorable investor climate to sell shares at or near their prevailing market value with little to no price discount.
In January, for example, Onyx Pharmaceuticals Inc., of South San Francisco, padded its bank balance with $358.6 million following a public offering of 4.4 million shares. The company said the financing will fund clinical development of carfilzomib and oprozomib, as well as sales and marketing of new multiple myeloma drug Kyprolis (carfilzomib), which gained accelerated approval as a third-line treatment in patients with relapsed and refractory disease and was launched in the second half of last year. (See BioWorld Today, Jan. 17, 2013.)
Onyx rewarded its investors with its stock (NASDAQ:ONXX) closing the first quarter at $88.86, a gain of 17.6 percent.
The second largest follow-on offering in the quarter was conducted by Ariad Pharmaceuticals Inc., of Cambridge, Mass., which raised $323 million a month after the earlier-than-expected approval of Iclusig (ponatinib) for the treatment of chronic myelogenous leukemia (CML). (See BioWorld Today, Jan. 25, 2013.)
Shares of Ariad (NASDAQ:ARIA) closed the quarter at $18.08, down almost 6 percent.
Another company that was able to tap into the capital markets was Pharmacyclics Inc., of Sunnyvale, Calif., who in March priced a public offering of 2.2 million shares of common stock at $94.20 per share, for a total raise of $207.2 million. (See BioWorld Today, March 11, 2013.)
The funds will help the company prepare for the commercial launch of ibrutinib, as well as expand development of the drug in other indications and advance its other pipeline compounds. Ibrutinib, an investigational cancer compound, received an FDA new Breakthrough Therapy Designation that could allow approval of particularly promising drug candidates to be attained based on a single Phase I trial.
Pharmacyclics is studying ibrutinib, an inhibitor of Bruton's tyrosine kinase (BTK), in several Phase III trials in hematologic malignancies, as well as some Phase I and II trials.
Shares of Pharmacyclics (NASDAQ:PCYC) performed well in the quarter to close, March 28 at $80.41, up 39 percent.
Capital Market Performance
It has been a great quarter for public biotech companies as the sector continued to remain hot with investors. According to BioWorld Insight analysis, large biotech companies, with market caps greater than $1 billion, collectively saw their share prices jump by an average of 21.5 percent in the first quarter.
That performance almost doubled the Dow Jones Industrial average, which hit a new historical high and closed the quarter up 11.25 percent. (See BioWorld Insight, April 1, 2013.)
"The first quarter scenario continued to be positive for biotechs," John Chambers, managing director and head of health care investment banking at Roth Capital, told BioWorld Today. "With the strong after-market performance for public companies that have completed financings, the momentum for the sector should continue into the second quarter."
Chambers also noted that the first quarter was not dissimilar to a year earlier, which saw investors zeroing in on blue chip biotech companies. Given the current positive markets, investors should also begin to take some liquidity risk and look for investment opportunities in smaller market cap biotech companies.
There is already some evidence that this is starting to happen with the Nasdaq Biotechnology Index (NBI), which includes a broad range of large and smaller companies, jumping 16 percent in the first quarter. The performance of NBI was also mirrored by the BioWorld Stock Report, which recorded an average share price change for the 231 public biotechnology companies tracked by the report at 15.6 percent.
IPOs Slow Out of the Gate
There was hope that the two biotech IPOs – Intercept Pharmaceuticals Inc. (NASDAQ:ICPT) and Kythera Biopharmaceuticals Inc. (NASDAQ:KYTH) – which priced their offerings at the top end of their ranges on the same day in October was a good indication that better times were ahead for companies thinking about testing the market. (See BioWorld Today, Oct. 12, 2012.)
Unfortunately, it hasn't turned out that way so far, with new issues few and far between since then. In the first quarter, BioWorld Snapshots shows that four U.S biotechs priced IPOs – the same number completed in the first quarter of last year.
All four debuts this year had to adjust their pricing expectations to get the deals done. Hepatitis C virus (HCV) player Watertown, Mass.-based Enanta Pharmaceuticals Inc., for example, raised $56 million by offering 4 million shares at $14 apiece – at the low end of its range of $14 to $16.
Antibiotic drug developer Tetraphase Pharmaceuticals Inc., of Watertown, Mass., priced its IPO and achieved its objective of raising $75 million. Initially, the company planned to offer 6.8 million shares in the price range of $10 to $12 before filing an amendment with plans to sell 8.3 million shares at a range of $8 to $10. However, like many companies that have gone before it, Tetraphase ended up reducing its share price target and boosting the number of shares offered.
KaloBios Pharmaceuticals Inc. priced a slightly upsized offering of 8.75 million shares at $8 apiece for gross proceeds of $70 million, and like Stemline Therapeutics Inc., which also priced an IPO the same week, KaloBios came in at the low end of its expected pricing range.
Stemline Therapeutics Inc., of New York, closed its IPO of 3.8 million shares, including the exercise in full of the overallotment option covering 497,647 shares, at a price of $10 per share. Gross proceeds totaled $38.2 million and will support the firm's work on therapies targeting cancer stem cells.
The collective post-IPO performance of those four companies at the end of the first quarter was down 5 percent, and only Enanta posted a gain (30 percent).
The mixed after-market performance of the newly minted public companies has not deterred others from adding themselves to the IPO queue.
In March alone, four companies – Alcobra Ltd., GW Pharma plc, Chimerix Inc. and Omthera Pharmaceuticals Inc. – joined six other biotechs with IPOs filed and pending.
Peter Winter
BioWorld