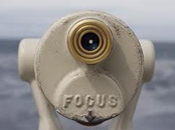 Speaking to Mineweb on the sidelines of the Prospectors and Developers Association of Canada (PDAC) convention in Toronto, Letwin says if this sustaining capital is included costs for senior gold producers tend to hover around $1,000 to $1,200 per ounce.

"Which," he points out, "is much higher than the $550 per ounce that every one thought we were at. So taking $1,500 gold and $500 in cash costs and saying you are making $1,000 per ounce is not truly indicative of what is happening in the business."

Adding, "You are making a lot less margin than you think [and indeed, many argue than what governments looking to hike royalties thing] and as a result you have to be a lot more careful about cost escalation."

This recognition is beginning to manifest itself in two particular areas:

Firstly, spurred on by the significant CEO departures last year on the back of increasingly loud calls from investors for better capital discipline from management gold miners have initiated a number of cost reduction exercises, particularly in the area of mine development.

As Goldcorp COO George Burns told Mineweb, "I think there has been a lot of momentum with the gold price that soared for the last decade and unfortunately with the improvements in the gold price we've also seen costs escalate and we've seen some capital projects that have doubled or more in price so, those have been unfortunate surprises and they've put a lot of pressure on the sector to get that under control."

This reduction in capital spend in a bid to manage capital better, while opening up interesting questions about supply side dynamics later in the cycle has had a number of positive unintended consequences of lowering the cost inflation that was pummelling many of the big new projects.

As Silver Standard CEO John Smith told Mineweb, "As the majors have pulled back in terms of their schedule, supplier timelines have eased up, so the time to get key equipment has dropped, and that's been a function of supply and demand. I haven't yet seen that its reduced costs, but I think it's stopped the cost inflation above normal. So I think those two things about reduced timeline to get key equipment, and there's not the cost pressures sitting in there–that's healthy for the industry–full stop."

The second major change brought about by this focus on costs is that, gold miners are becoming much more willing to discuss and report on what exactly their all-in costs are. Goldcorp, which announced in January that it was introducing an all-in sustaining cost measure and working with its peers through the World Gold Council to develop a coherent reporting standard, previously focused its attention on total cash costs as a number but, as Burns explains decided to move in a bid to bring "clarity" to what the group's costs really are.

"The sector has reported on a cash-cost basis for some time but I think some people forget that there are other costs associated with running these businesses and sustaining capital is a big piece of that and so, the all-in cash cost, I think, will help clarify all that to people who don't really dig into our financial results and understand the complexities in the entire set of costs that really impact the business on the bottom line."
Geoff Candy
Mineweb