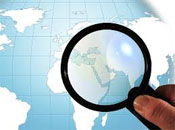 According to Barclays Capital, 2013 should see an important shift in the fundamental dynamics of the supply side of the base metals complex.
While discussions around the outlook for base metal demand, particularly from China, are the where much of the market is focused at the moment, Barclays Capital believes a lot of focus should be on the supply side.
According to the group's latest Metals Magnifier publication, it expects "supply growth for all the base metals apart from nickel to increase significantly in 2013, with an average growth rate of 4.3% this year, versus 1.2% last year."
This large jump in supply, it says, points to the likelihood of softer fundamentals, adding that it expects to see market surpluses in five of the six base metals.
But, it says, "if current forecasts suffer even modest adjustments, this could provide some significant changes in balance projection and, hence, price performance."
Copper
According to the bank, refined copper production is forecast to grow just less than 4% year on year.
Such growth it says would result in "the most significant surplus (128 Kt) in the copper market since 2009 (456 Kt)," while "mine supply growth underlying this forecast is expected to reach just over 5% this year, which would represent the strongest mine supply performance since 2004."
Chile, the bank says, is expected to achieve its first notable growth for a decade, with key support coming from expansion and recovery projects underway at Collahuasi, Candelaria and Escondida mines. While in Mongolia, Rio Tinto expects its Oyu Tolgoi mine to start up this quarter which could see the beginning of a "trend of production growth that could rise to as high as 800 Kt by the end of the decade," it says.
Aluminum
According to Barclays, aluminum supply is expected to rise from just 3% in 2012 to 7% this year.
"First, capacity ramp-ups in northwest China are likely to provide significant sources of new production this year, with domestic output projected to rise by close to 2.5 Mt (+12% YOY), although bottlenecks prevented some of this new capacity ramping up on time in 2012, which provides some risk of disappointment this year," the bank writes.
Lead
While Barclays expects the market for refined lead to be tightly balanced this year, supply is expected to grow by 5.6%, up from 2.8% the year previous.
According to the bank, "The key consideration at a project level is whether the Magellan mine in Australia will finally restart after a prolonged disruption (since April 2011) related to environmental concerns over the safety of lead shipments. This would be a significant boost to mine supply, as it is the largest lead-only mine in the world."
Zinc
The big story in the zinc market in recent months has been the expected wind down of Canada's huge Perseverance and Brunswick mines. The end-of-life of these mines has been long heralded but will leave a hole in the production profile of the sector. That said, Barclays expects the zinc market to see a shift from the 3% contraction seen in 2012 to a 4% increase in production this year.
"This largely reflects anticipated changes at a refined level in China and masks what was a strong picture for mine supply in 2012. The International Lead and Zinc Study Group data shows close to 7% YOY growth. 2013 is expected largely to trend along the same level of growth. Chinese mine supply growth aside, production should be bolstered by continued expansions at Rampura Agucha in India, Mount Isa in Australia, a greenfield ramp-up at Bracemac Mcleod mine in Canada, and Velardena in Mexico," the bank writes.
Nickel
The black sheep of the base metals family in terms of supply outlook, the nickel market is expected to grow by just 3.6% this year, compared to 7% in 2012.
"The extent to which such expectations have been cut back reflects sustained disruptions and cost-related closures on the mine supply side in 2012, with close to 80 Kt subsequently cut from 2013 forecasts. That the overall supply target has remained in positive growth territory for the year reflects the upward revisions to nickel pig iron production projections (300 Kt in 2013), which offered some counterbalance to this rationing trend," says Barclays.
While Barclays believes that much of this new mine supply will come on stream, it is careful to add that risks to these increases remain.
The first of these comes from China, where given its key role as both producer and consumer of base metals, its own supply picture is important.
"With treatment and refining charges (TC/RCs) rising for imported materials, growth in domestic mine supply may moderate from 2012 levels, but continued strong investment growth and healthy mining margins suggest that supply will still expand," the bank writes.
It also points out that as a result of sustained fixed-asset investment Chinese mine output has grown faster than imports for most of the past three years. But, it says, the highly fragmented nature of the sector in China means that these production increases are achieved more through the addition and expansion of small, rather than big mines which makes it more likely to be impacted by prices.
The second potential risk to supply growth, Barclays says could come from cost pressures that saw miners cut supply in 2012.
Given the significant surpluses in aluminum, zinc and nickel markets, prices needed to fall to levels that could drive supply rationing and restore balance, Barclays points out, which saw as much 1.5 Mt of global aluminum smelting capacity shut in permanently, while in the nickel market, as much as 50% of high-cost blast furnace nickel pig iron production in China was cut back.
"Based on the latest 2013 cost curves and our forecasts for average LME cash prices, the pressures on metal producer margins will likely follow the same trends, with aluminum and nickel the most likely candidates for shut-ins. Whilst Brook Hunt does not expect 2013 to be a year of sharp upward cost trends, neither is there generally expected to be a significant deflationary effect."
The final risk mentioned by the bank is the prospect of protracted labor disputes.
While the group says that, in 2013, it is only within the copper market that major negotiations are expected, a key theme to emerge last year was "a more aggressive stance by miners toward wage negotiations as they attempt to contain costs." This stance might make negotiations tougher this year.
Geoff Candy
Mineweb