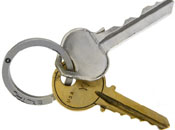 For House Mountain Partners' Chris Berry, rare earths are a contrarian investment at the moment and one that requires a good deal of patience.
Speaking on Mineweb.com's Metals Weekly Podcast, Berry explained that an investment in the space now requires a "belief in the management of a company and the location, the geo-political story surrounding the deposit." And, more importantly a clear view of the company's financial sustainability.
It is important to know whether or not the company has enough cash to survive until we see a turn in industrial demand globally, something Berry thinks should happen within the next 12 to 24 months.
Looking at data like global purchasing manager index information, Berry says, "It does look like a lot of the data has stopped falling at such a precipitous rate and might have bottomed. But, just because something has bottomed, doesn't mean that there's an upturn."
Adding, "You need to watch it over a number of months I think to really get a sense for when it's time to get back in, but patience is the key."
Part of the reason behind the need for such a high level of patience, he says, is the fact that, unlike other metals, there is not just one supply/demand profile. "With rare earths you've got 15 to 17 different supply and demand profiles. And, of the dozens upon dozens of rare earths projects out there, they all have different compositions of rare earths. Some are more slanted towards heavy rare earths but, the majority are slanted more toward the light rare earths which are lower value, not less important, but lower value."
Another problem he says, is that there is a disjuncture at the moment between the long-term nature of the rare earths investment story and the short term nature of investors and users of the commodities themselves.
This poses a problem, he says, in varying degrees to a number of different people.
"If you're an end user of rare earths like, for example, Toyota and you're looking at funding a mine or mining project outside of China, depending upon where it is, you could be looking at 10 to 15 years from exploration to discovery to development to production. But, Toyota has a value chain, they can't afford any lapses, so they're still effectively tied to China in terms of securing rare earths supplies."
But, he says, over time this Chinese hegemony is likely to diminish and, Berry believes within 10 years, as countries begin to forge new relationships with each other around critical metals, the construction of the rare earths industry is likely to look very different.
All that said, Berry maintains that, while there is long-term value on offer within the rare earths space, the graphite market is where his eye is frequently being pulled.
"Obviously the size of the market is different but China controls about 80% of global graphite production. Now one of the reasons that I like graphite a little bit more than I like rare earths right now is that the value chain for graphite in terms of producing batteries, for example, exists outside of China.
The other reason Berry currently prefers graphite is because the market currently demonstrates twin avenues of demand: today's and tomorrow's".
Steel making, refractories, crucibles, pencils, all of these he says, are current avenues of demand and then, there are sectors like the lithium-ion battery business, for example.
"There's a lot of money going into funding energy, research energy storage and energy generation on a more efficient basis and all of those applications require graphite in some way, shape or form. So you've got today's demand which is sort of steady – state growth. And then you've got tomorrow's demand which is growing at a much faster rate and is forecast to carry on doing so going forward."
Geoff Candy
Mineweb