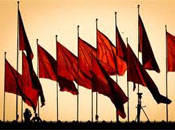 There are two schools of thought regarding China and the rare earth metals markets. One holds that China has been hell-bent on global domination, and the other that the country has been a victim of its own lax mining controls, forcing it to step in and hand the industry over to its state cronies.
We have held more to the latter over the last few years as prices skyrocketed, blaming the rise more on investors keen to cash in on supply fears than the Chinese manipulating the market. Prices subsequently crashed when the bubble became unsustainable in a slowing global economy.
We wrote last month about how prices had fallen, but also about how the falls were uneven with the most resilience being shown by the comparatively rarer heavy rare earths. Well, anyone using the MetalMiner IndX to track Chinese rare earth metal and oxide prices will be aware that prices of those heavier rare earths have not just stopped falling, but started moving up again, whereas lighter rare earth oxides are flat-lining.
Does this mean demand is on the rise?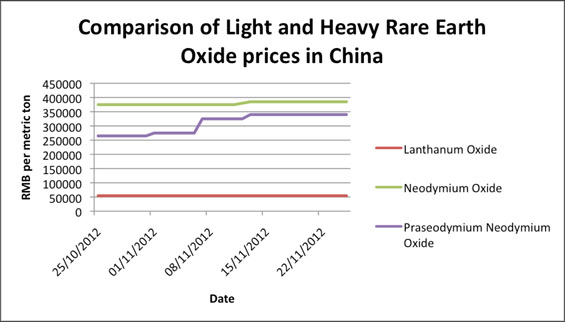 No, it probably means the state producers' hold on the market is beginning to be effective and by restricting supply, they are forcing up prices to what they see as more realistic levels. China's export activity is showing signs of improving, as the most recent HSBC flash PMI numbers suggest, but not to the extent that demand is outstripping supply. This price rise is supply side-induced, not demand-side pressure.
A report in the FT illustrates the extent to which Beijing is going to support its state rare-earth-mining companies, feeding subsidies for both ore mined and oxides produced.
Stuart Burns
MetalMiner