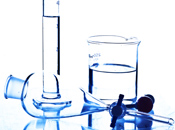 A pair of new reports on the pharmaceutical industry portrays a mixed bag of opportunity and challenge as the global giants wrestle with fragmented marketplaces, stagnating management cultures, shrinking pipelines and growing price controls. Although partnering prospects are significant—the global consulting firm PwC projects up to $1.6 trillion ($1.6T) in annual drug sales by 2020 and significant unmet medical need in large indications—the dynamics are prompting some biotechs to push back against their traditional role as junior partners.
In "Pharma 2020: From vision to decision," PwC likens the pharma industry's outlook to the famous opening of Charles Dickens' A Tale of Two Cities. In terms of the "best of times," pharmas enjoy a strengthening scientific base, escalating demand for medicines and the removal of most trade barriers. As for the "worst of times," pharmas face declining innovation, tighter regulations in the U.S. and Europe, stiffening market conditions and unsustainable health care costs.
Although the pharma industry's long-term challenge is the same—to develop drugs to prevent, treat or cure diseases without existing treatment—"today's challenge is to get to tomorrow," according to the report.
Addressing that task requires a multipronged approach, beginning with the realization that global markets behave in very different ways. Canada, France, Germany, Japan, the U.K. and the U.S., combined, still generate nearly 60% of the industry's total revenues. However, "when you talk to pharmaceutical industry executives in different territories—in Russia or China versus the U.S. or U.K., for instance—there is a different feeling about the industry and its opportunities," said Steve Arlington, a partner at PwC UK and the report's lead author. "If you're working in a growth economy where the biggest challenge is to meet demand, it's a much more exciting environment."
Within the growth economies, pharma gains are haphazard, however. Although global pharmaceutical sales reached $1 .08T in 2011—a year-over-year increase of 7.8%—sales in the BRIC (Brazil, Russia, India and China) countries rose by 22.6% while sales in the other 13 growth countries PwC labeled "the fast followers" rose by only 7.2%.
And other differences exist within market classifications. In the mature markets, Canada and the U.K. have much greater levels of socialized medicine than the U.S. In growth markets, where patients fund a larger share of medical costs than in mature markets, per capita healthcare expenditures vary from $22 per year in Pakistan to $54 annually in India, $221 per year in China and $990 annually in Brazil.
"I wish it were as simple as bifurcation, but it's much more complicated than that," Arlington told BioWorld Today. "There are some pretty tough times ahead for the pharma and biotech industries."
Biotechs: Pharma's 'Development Engines'
The pharma industry's patent cliff accentuates those concerns. Erosion from generics will erase some $148 billion from pharma industry revenues by 2018, according to PwC. Arlington estimated that pharmas have a five- to eight-year period to "maximize the molecule" by translating their R&D programs into value in the marketplace or risk obsolescence.
That's an area where biotechs can potentially enhance the return on investment, particularly in technologies such as therapeutic vaccines, stem cells and tissue replacement.
"The opportunities for biotech are significant," said Nick Davies, a partner at PwC U.S. and co-author of the report. "There's an enormous amount of unmet medical need, particularly in neurodegenerative diseases such as Alzheimer's and Parkinson's and in obesity and oncology."
Biotechs bring considerable assets to the table, Davies pointed out. Although the biotech industry, as a whole, has a lower success rate than big pharma, it also has a correspondingly lower cost of failure, he said. Biotech portfolios have less "fat" and corresponding lower risk, providing for a more efficient development structure. And from a cultural perspective, biotechs are smaller and more nimble, leading to speedier and better strategic decision-making.
Increasingly, those advantages are prompting some biotechs to go it alone, Davies said, particularly in niche oncology markets and in rare diseases, where more than 460 therapies are in the pipeline, according to the PwC report. Although biotechs historically shrank from building their own manufacturing capabilities and sales teams, they can now accomplish those tasks cost-effectively, especially in biologics, and that trend has given big pharmas some pause.
"Pharmas at the moment are cash-rich and molecule-poor," Davies told BioWorld Today, relying on biotechs to serve as their development engines. That knowledge is arming biotechs to seek more balanced deals than in the past, with a sharing of reward as well as risk, he said.
Damien Conover, director of pharmaceutical equity research in the Chicago office of Morningstar Inc., agreed. The author of the company's annual "Pharmaceutical Pipeline Research Report," published in its "Healthcare Observer," said New York-based Pfizer Inc. threw down that gauntlet by cutting 20% of its internal R&D staff. Whether other pharmas follow suit or not, "big pharma is going to be a little bit more dependent on the smaller firms for innovation," Conover told BioWorld Today.
Pfizer scored in the middle of the pack in Morningstar's report, which described the pharma as making "rapid strides in improving its pipeline, which should help mitigate its industry-leading patent cliff."
Bayer AG topped the list, "with several new product launches combined with mild patent exposure [offering] relatively stable growth," while AstraZeneca pulled up the rear, with poor growth prospects on its in-line products adding to concerns "of the company's large patent cliff and a weak pipeline."
Seek Deals that 'Secure the Economics'
Regulatory agencies also are paying more attention to drugs that fill unmet medical needs, and payers are willing to offer higher reimbursement if they see evidence of efficacy. "Those are the general characteristics where pharma wants to be," Conover said.
Citing oncology, immunology, psoriasis, Crohn's disease and neurology as the most attractive therapeutic areas for drug development and partnering, Conover advised biotechs to structure deals that provide most of the economics at the outset rather than relying on follow-up agreements.
"Pharma firms are catching on to this," he said. "We see a lot more deals that are partnerships, have contingent value rights or some sort of milestone payments—anything that secures the economics as quickly as possible."
Not all pharmas approach partnering as a win-win. At a high level, pharmas and biotechs generally agree that "we're in this boat together and we have aligned objectives," Arlington said. But at the ground level, many pharmas still assume an attitude that "'We'll pay, and you do as you're told,'" he added. "The biotech companies feel like the junior partners in this, and it just doesn't go down well."
That attitude could change as biotech investors become more patient instead of looking for quick exits, Davies added, leaving pharmas with fewer partnering opportunities.
In the final analysis, "there are going to be casualties between now and 2020," Arlington predicted. "The best pharma and biotech businesses are going to be those that can prepare themselves from the perspective of R&D productivity to ride the economic storm and be in a good space to take advantage of the opportunities."
Marie Powers
BioWorld