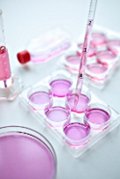 Cancer stem cells (CSCs) have garnered a great deal of attention from investors during the past year.
The reason lies in the fact that the comparatively rare cells (making up about 1–3% of all cells in a tumor) are implicated in the recurrence of tumors and have been identified in a wide range of cancers, highlighting their importance as therapeutic targets.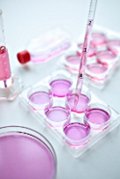 The hypothesis is that while traditional cancer treatments such as chemotherapy, radiation and surgery remove the bulk of tumors, they do not effectively destroy all of the CSCs, with the result that the tumor could regrow.
Representatives from three companies involved in the CSC space—Verastem Inc., which recently completed its initial public offering (IPO), and OncoMed Pharmaceuticals Inc. and Stemline Therapeutics Inc., both of which are on the IPO runway, were on hand for a panel discussion at the BIO Investor Forum about the potential of the CSC space.
Targeting the eradication of CSCs is not an easy task because these cells have a unique capability endemic to stem cells of self-renewal and differentiation.
According to one of the panelists, John Lewicki, executive vice president and CSO at OncoMed, the company's lead anti-CSC drug candidate, demcizumab (OMP-21M18), is a humanized monoclonal antibody designed to inhibit the deltalike ligand 4 (DLL4), in the notch signaling pathway, which appears to be involved in the self-renewal and survival of CSCs.
Two phase 1b combination trials of demcizumab are ongoing. The first trial is in combination with standard-of-care gemcitabine in first-line advanced pancreatic cancer patients, and the second trial is in combination with standard-of-care carboplatin and pemetrexed (Alimta) in first-line advanced non-small cell lung cancer, or NSCLC, patients. (See BioWorld Today, May 17, 2012.)
Early results from the trials appeared to be encouraging, Lewicki said.
Jonathan Pachter, head of research at Verastem, reported that his company also is developing small-molecule inhibitors of signaling pathways that are critical to cancer stem cell survival and proliferation including focal adhesion kinase (FAK), PI3K/mTOR and Wnt.
Pachter said it had in-licensed exclusive worldwide rights from Pfizer Inc. to VS-6063 (formerly PF-04554878), a focal adhesion kinase inhibitor that has completed a phase 1 study in advanced solid tumors. VS-6063 is expected to enter a phase 2 mesothelioma study in mid-2013. Verastem's other product in development is VS-507, a formulation of salinomycin. (See BioWorld Today, July 13, 2012.)
Also in the anti-CSC drug candidate mix is Stemline Therapeutics Inc., of New York. Among the company's drug candidates are SL-401 and SL-701, both of which have demonstrated single agent clinical activity in phase 1/2 studies of advanced cancer patients. In a multicenter phase 1/2 trial in patients with advanced acute myeloid leukemia (AML) and myelodysplastic syndrome (MDS), SL-401 demonstrated single agent activity, including durable complete responses and an overall survival improvement relative to historical data in the most heavily pretreated AML patients. (See BioWorld Today, April 4, 2012.)
Panelist Leslie Crews Robertson, project scientist at the University of California San Diego Cancer Center, said cancer stem cell therapies will play an important role in combination treatments since cancer cells are often able to survive using alternative cellular pathways in the event that one is therapeutically blocked.
Therefore, it will be important to use anti-CSC drugs with the most appropriate standard of care for a particular patient's tumor.
Overall the panelists said that cancer stem cells have moved well beyond hype, with meaningful and positive early-stage clinical results being reported.
The early data are pointing to the prospect of exciting new future cancer therapies.
Peter Winter
BioWorld