Reuters, Fergus Jensen and Neil Chatterjee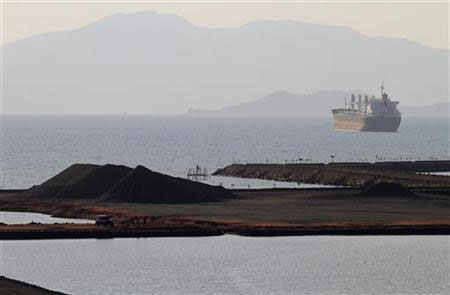 One evening in late September, Peter Wesser and his club of veteran minerals explorers met at Jakarta's Hotel Kristal to swap stories and exchange news. Beer and roast beef were on the menu - on the agenda was trying to figure out how to stay in business.
For decades explorers have enjoyed a place on the cutting edge of the country's mining boom as they scoured the earth for fresh mineral deposits, a process that can take years and cost hundreds of millions of dollars before payback.
But now they complain that new rules aimed at boosting state revenue from natural resources have slashed investment in mineral prospecting and could threaten the entire $93 billion sector.
"Exploration is by nature optimistic," said Wesser, 73, an Indonesian, born to Dutch parents, with decades of mining experience. "The government doesn't understand the importance of exploration ... Mining without exploration is an industry that goes downhill."
The explorers are not the only ones struggling with the impact of the regulations that have caused industry-wide uncertainty in Indonesia, compounding the effects of a global commodities downturn.
Small miners in particular have been hit, leading to mine closures and lay-offs in regions such as Sulawesi island, with some resorting to bribing central government officials to continue to export, according to interviews with four mining executives.
An analysis of official data shows the rules have also caused a slump in exports of ore, leading key buyer China to seek supplies from elsewhere.
The government of President Susilo Bambang Yudhoyono is reforming the minerals sector in a plan to propel the G20 country into a global top-10 economy by 2025.
Mining already contributes 12 percent to GDP, and Indonesia is a world leader in nickel ore, thermal coal and refined tin exports, while bauxite exports have spiked in recent years.
"If we do not begin the efforts to increase mining added value, we will be economically colonized forever," said Deputy Energy and Mineral Resources Minister Rudi Rubiandini.
The regulations restrict the export of raw ores, force foreign miners to divest over half their assets after 10 years of production and require domestic processing of ore by 2014. . .View Entire Article