The Globe and Mail, Pav Jordan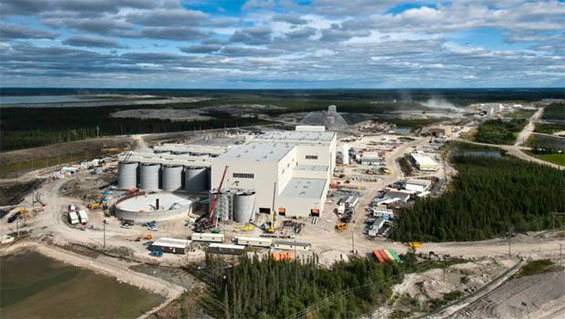 The Detour Lake mine in the Cochrane, Ont., area marks the strongest sign yet of a trend toward massive, open-pit gold mining in Canada on a scale more commonly seen in desert geographies in Nevada or Chile or on the African continent. Other examples include Osisko Mining Corp. and its Malartic project in Quebec and San Gold Corp.'s Rice Lake mine in Manitoba.
"They really spearheaded this movement of going into old camps where you had traditionally high-grade narrow-vein type mines, and looking at the bigger picture and seeing whether or not that can be developed into a very large, open-pit style low-grade deposit," said Mike White, chief executive officer of IBK Capital, the boutique investment bank that helped broker the consolidation of Detour Gold's exploration properties for their former owner, Pelangio Mines Inc.
Pelangio bought the lands of Detour Lake from Placer Dome in 1998, paying just $2.3-million at a time when gold prices were plummeting. Detour Gold paid 32 times that, or $75-million, eight years later, when gold prices started rebounding but were still only a fraction of today's price above $1,700 (U.S.) an ounce.
At those prices, and cash costs of as little as $710 per ounce, Detour will clear about $2-billion before taxes in its first five years in operation. Six years after it acquired the property, it has a market capitalization of $3-billion. . .View Full Article