Reuters, Paritosh Bansal, Soyoung Kim and Sam Forgione
Large investors in U.S. biotech companies are likely to capture serious windfall profits as deal activity picks up in the sector.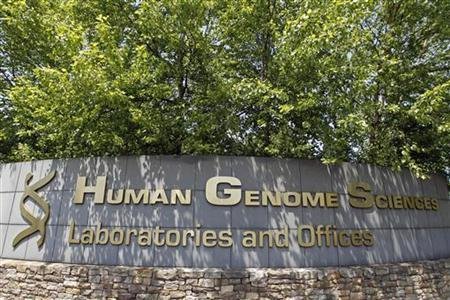 A Reuters analysis of investors' average cost found that six U.S. biotech companies flagged as potential takeover targets could yield billions of dollars in profits for their major shareholders at current share prices.
Ownership of these companies is dominated by a handful of institutional investors, such as Wellington Management, Fidelity Management & Research, Capital Group Cos and T Rowe Price Associates. They have seen the value of their holdings increase as takeover speculation drove up biotech shares, with the Nasdaq biotech index up about 29% this year.
Deals such as GlaxoSmithKline Plc's $3 billion purchase of Human Genome Sciences Inc. on Monday have fed that speculation and led to a 63% increase in U.S. biotech M&A volume so far this year, according to Thomson Reuters. Bankers predict the trend will continue, as demand for new drugs by big pharma drives the buying spree. . .View Full Article