Nat gas (UNG) has recently caught my attention. While it was in a significant downtrend for the better part of a year it has recently been consolidating right under the $20 level. A look at the daily chart shows a long move down and then recently a sideways consolidation pattern. While this is typically a continuation pattern I am beginning to believe think that the next move may be up rather than an extension of the previous down trend.
Over the last two weeks there been significant support above $18 and significant volume.
The $20/$20.50 level has been tested multiple times and the more tests it undertakes the more likely it is to break.
Both the 20-day and 50-day moving averages have turned upwards and UNG is trading above both.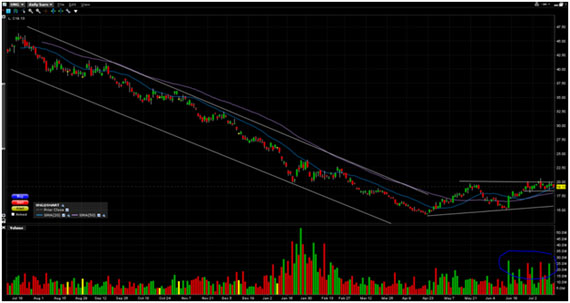 If we zoom in a bit and take a look at the hourly chart we are presented with two scenarios:
The rising wedge holds and UNG breaks through the $20 - $20.50 resistance level on high volume and a new long term up trend is produced
The head and shoulders pattern within the wedge breaks downwards and the downtrend resumes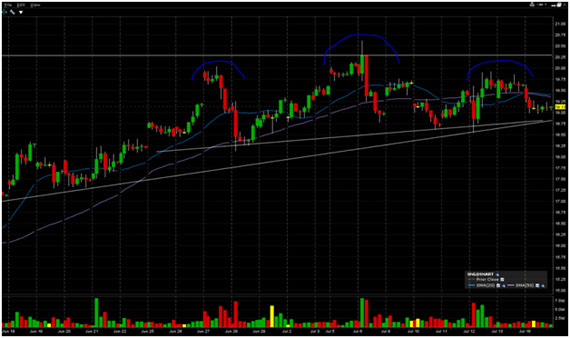 I'm leaning towards option one but will be waiting for a breakout confirmed with volume in either case.
Chris Vermeulen
www.GoldAndOilGuy.com
Related Articles