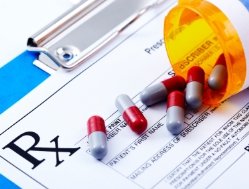 With the stroke of a pen the prospects of millions of people suffering from rare diseases has improved dramatically. The signing of the Food and Drug Administration Safety and Innovation Act (FDASIA) by President Obama now gives the FDA the provision to work on speeding up the development of "breakthrough therapies" that demonstrate early promise and faster patient access to new medical treatments.
The act includes some of the most groundbreaking legislation measures for rare disease patients and their families since the Orphan Drug Act of 1983, noted Peter L. Saltonstall, president and CEO, National Organization for Rare Disorders (NORD), in a statement.
The provisions specific to rare diseases that are included in the FDASIA were the result of a lot of hard work over a two-year period, Mary Dunkle, vice president of communications at NORD, told BioWorld Insight. The organization met with senior FDA officials to help them better understand the concerns and needs of patients, and the challenges of orphan product development during this time, she added.
In Congress, several bills that initially were introduced separately to support rare diseases were incorporated into the PDUFA reauthorization. Of particular importance to rare disease patients and likely to help encourage further investment, Dunkle noted, are the Breakthrough Therapies Act addressing the need to provide expedited development and evaluation of potential therapies that show promise early in the research process; and the Expanding and Promoting Expertise in Review of Rare Treatments (EXPERRT) Act designed to expand cooperation between FDA and outside rare disease experts and patient advocates.
The act also expands the priority review voucher program to include pediatric rare diseases. The program will provide a company working on a pediatric rare disease drug a transferable voucher that could be used to gain priority review for any product, regardless of whether that product fits the bill for priority review. (See BioWorld Insight, Oct. 17, 2011.)
It is only a comparatively recent phenomenon for pharmaceutical companies to have put rare disease on their radar screens. Previously, the limited market for therapies designated for any single rare disease discouraged any major investment effort. However, this attitude has changed dramatically and the industry has started to shift the strategic focus of its research to embrace rare diseases. This has been catalyzed in part by the slowing down in growth due to patent expirations, generic competition, thinning product pipelines, and increasingly stringent regulatory guidelines.
According to a report released by the Pharmaceutical Research and Manufacturers of America (PhRMA) in 2011, biopharmaceutical research companies are intensifying research into rare diseases, which often are among the most devastating to patients and complex for researchers. A record 460 medicines for rare diseases are in late stages of the pipeline, either in clinical trials or awaiting FDA review, the report finds.
Over the last few years, big pharma firms have expanded beyond their traditional focus on major markets and plunged into rare diseases, pursuing collaborations, acquisitions and internal research initiatives in indications like Gaucher, Fabry and muscular dystrophy. (See BioWorld Insight, Feb. 13, 2012.)
Pfizer Inc., for example has built a presence in rare diseases, creating a unit specifically aimed at finding treatments for diseases affecting fewer than 200,000 U.S. patients. It's an area of business that requires less investment, and offers more government incentives and big price tags to offset the smaller patient populations—an attractive formula for pharmaceutical firms like Pfizer, which lost patent protection last November of its $13 billion-in-peak-annual-sales cholesterol drug Lipitor. (See BioWorld Today, April 16, 2012.)
According to Luc Dochez, Prosensa Therapeutics' chief business officer, "There's also a strong interest in the venture capital community in rare diseases." (See BioWorld International, Feb. 1, 2012.)
Prosensa raised €$29.9 million in a Series C round to enable it to move two new exon-skipping antisense oligonucleotide drugs into clinical development in Duchenne's muscular dystrophy (DMD) and to take forward preclinical programs in two other rare disease indications.
Granting agencies are also investing. The National Institutes of Health's Therapeutics for Rare and Neglected Diseases (TRND) program has entered into a research collaboration with Concert Pharmaceuticals Inc., of Lexington, Mass., to advance the firm's deuterium-modified praziquantel program as a potential treatment for schistosomiasis, a disease caused by parasitic worms. TRND will support the evaluation of Concert's compounds in a series of in vitro and in vivo preclinical studies and potentially through phase 1 testing.
TRND—a translational program designed to speed the development of new drugs for rare and neglected diseases—also is working with AVI BioPharma Inc. (now Sarepta Therapeutics Inc.), of Bothell, Wash., to support IND-enabling activities for an exon 50-skipping therapeutic. Sarepta is in phase 2b testing with an exon 51-skipping candidate, eteplirsen, in boys with Duchenne's muscular dystrophy. (See BioWorld Today, Nov. 16, 2011.)
On the capital market, investors have recognized Synageva BioPharma Corp., which focuses on treatments for rare lysosomal storage disorders. The company is partnered with Mitsubishi Tanabe Pharma Corp., of Osaka, Japan, and recently expanded the collaboration to develop a second protein therapeutic for an undisclosed orphan disease using Synageva's development capabilities and protein expression platform. With a market cap of $963.4 million and rising, Lexington, Mass.-based Synageva has seen its share price soar 70% year to date, making it one of the leading biotech stock performers in 2012. (See BioWorld Insight, July 9, 2012.)
Peter Winter
BioWorld Insight