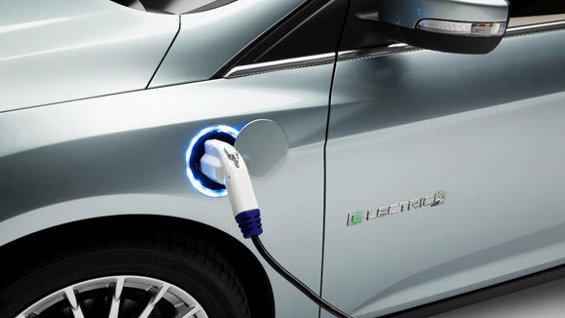 The 23-kilowatt-hour battery used in Focus Electric, Ford's first electric passenger car, can cost $12,000 to $15,000, which suggests Ford paid as much as $652 per kilowatt hour. (Ford Motor Co. / July 11, 2012)
The cost of lithium-ion batteries used in electrified vehicles could tumble by more than 70% by 2025 as oil prices and stringent fuel economy standards push automakers to build more of these cars, according to a McKinsey & Co. study released Wednesday.
Manufacturing these batteries on a larger scale represents one-third of the potential price reduction by 2025, McKinsey said. The expected influx of companies in the sector and technology borrowed from consumer electronics makers such as Apple Inc. would also help cut lithium-ion battery costs, the consultancy added.
"Cheaper batteries could enable the broader adoption of electrified vehicles, potentially disrupting the transportation, power and petroleum sectors," McKinsey wrote. . .View Full Article