CNN, Brad Lendon
Japan was once again getting electricity from nuclear power on Thursday after two months as a nuclear-free nation.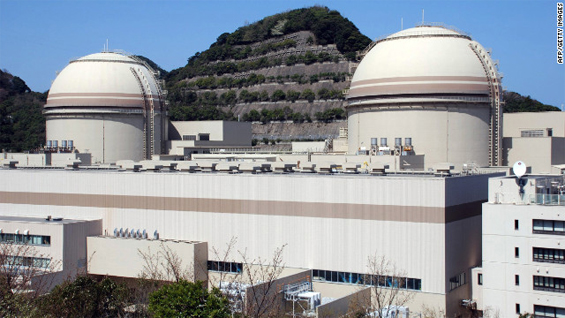 Unit No. 3 at Kansai Electric Power Co. Ohi nuclear plant began generating power at 7 a.m., according to a report from broadcaster NHK.
The process of restarting the reactor had begun Sunday night.
The reactor will provide electricity to western Japan—which includes Osaka, Japan's second-biggest city. . .View Full Article