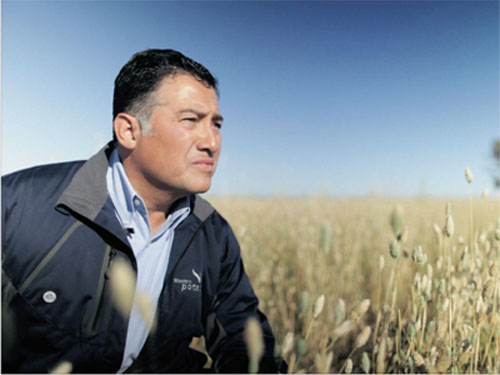 A greater reliance on potash promises to virtually double the output of their agricultural sectors, as well as other similarly-challenged emerging economies.
That's because this strategic mineral can significantly improve crop yields while requiring less arable land and less water. Investment industry analysts agree that there will be heightened global demand for many years to come.
This reality has, for the past several years, spurred on a multi-billion dollar, high-stakes race to acquire and control the world's few remaining undeveloped potash deposits. Most of them can be found in Saskatchewan, where potash lies abundantly in the salts left behind by an ancient inland sea.
According to a January, 2012 report by Toronto-based bond ratings agency DBRS: "The anticipation of persistent demand growth for fertilizers and the rapid rise in potash prices has led to an explosion of expansion projects from existing producers and new entrants."
Hence, China and India have high-priority national mandates to get a piece of the action before it is too late in what is now being dubbed as Saskatchewan's Pink Gold Rush. . .View Full Article