Forbes, Agustino Fontevecchia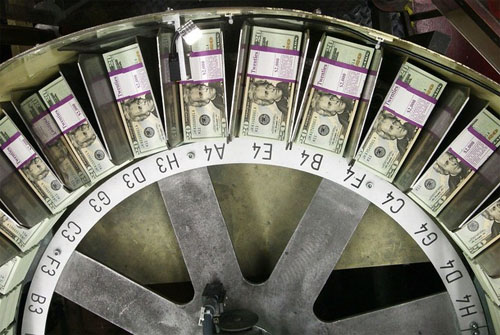 Gold's underperformance as of late can be explained in terms of its metamorphosis into a risk-correlated, opposite-U.S. dollar trade. Its safe-haven credentials eroded, the yellow metal has been trading along with expectations that Fed Chairman Ben Bernanke will unleash a further round of quantitative easing. Thus, upside is limited, despite intense uncertainty in Europe, until investors, or central bankers, make up their mind on monetary stimulus.
The Spanish bank bailout announcement over the weekend sparked an relief rally in risk assets on Monday that gradually lost steam. Gold, along with equities and the euro, had given up most of its gains, trading at $1,599.40 an ounce (up 0.5%) by the closing bell in New York.
After a stellar 2011, the yellow metal appears to have lost its luster. Indeed, after a solid rally in January (up 10.7%), gold prices fell every month this year and are essentially flat for 2012. The problem, according to UBS' Edel Tully, is that investors are no longer betting on gold as a safe-haven. . .View Full Article