Bloomberg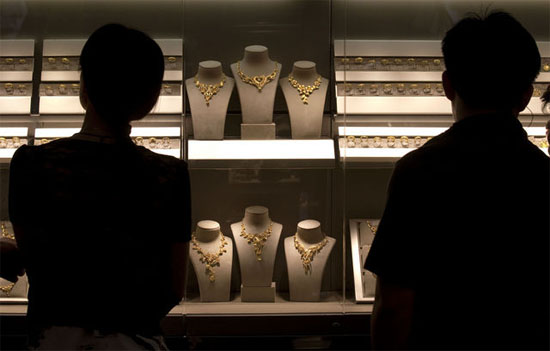 Gold-investment demand in China may gain more than 10% this year as buyers seek a haven from Europe's debt crisis and the prospect of weakening currencies, according to the country's largest bullion bank.
"Investors here want to hold part of their assets in gold to hedge for the risks, especially now that the financial crisis has evolved into a sovereign crisis," Zheng Zhiguang, general manager of the precious-metals department at Industrial and Commercial Bank of China Ltd., said in an interview in Shanghai.
China will topple India this year as the largest bullion market as rising incomes bolster demand, the World Gold Council forecasts. Gold may gain for a 12th year in 2012 as European policy makers strive to avoid a breakup of the euro zone and the U.S. Federal Reserve weighs more stimulus to aid the recovery. Investors in China, facing lackluster equity markets and property curbs, are looking more to the metal, Zheng said June 6.
"It's necessary for individual, institutional or even government investors to hold gold when the value of money is decreasing at a time of possible quantitative easing or excessive money-printing practices," said Zheng. . .View Full Article