On Jan. 11, we expected the U.S. dollar to top as sentiment was uber-bullish, which would lead to a nice rally for gold, silver and (mining) stocks. That day, the USD index closed at 81.35, silver at $29.89, and gold at $1,641. (Click
HERE
for the article).
Today, the U.S. dollar stands at 78.90, silver at $33.89 and gold at $1,733.50, so we got what we expected.
On Jan. 9, we posted the following chart, which compares the current silver "bubble" to the Nasdaq Bubble a decade ago: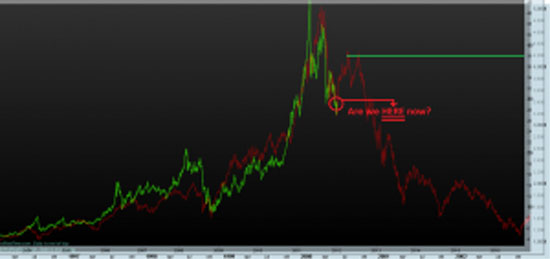 (Click HERE for the entire article).

Now let's see where we are today.

Just like the Nasdaq, silver has set a lower/equal low, accompanied by a higher low of the MACD index, and has now rallied quite sharply: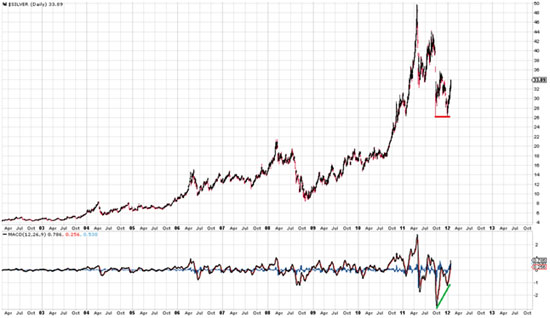 Compare this to the Nasdaq: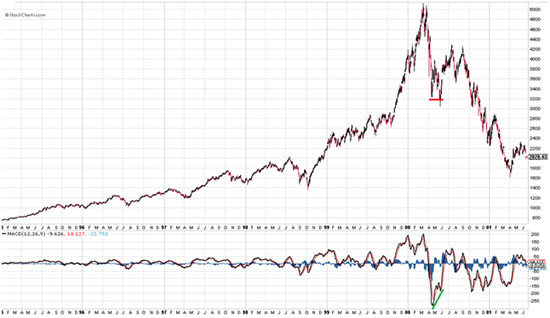 An overlay of both charts shows us where we are today: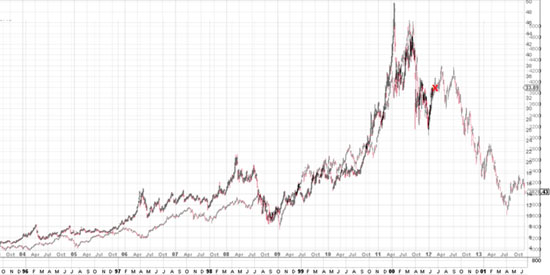 If we zoom in a bit: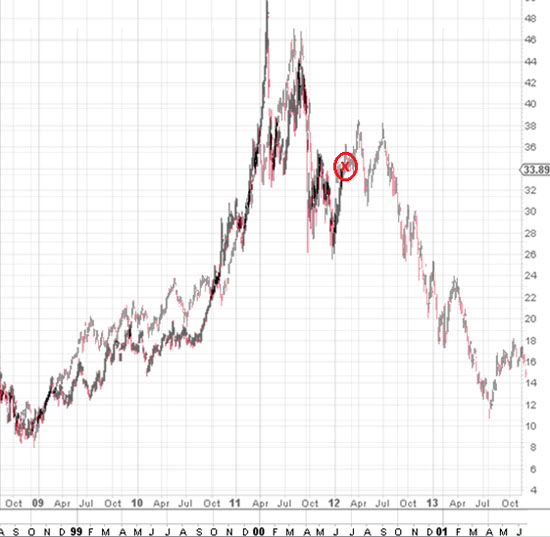 If the pattern holds, we should be about halfway the "Bull trap," as many will view this as the Return to "normal."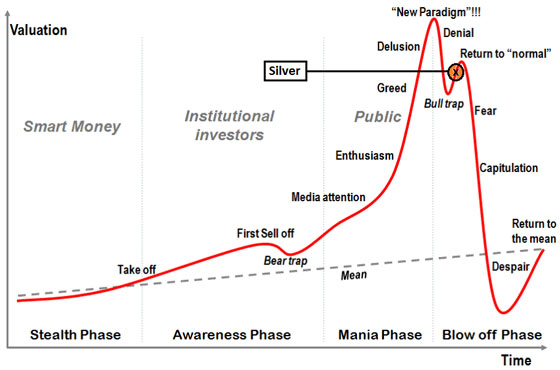 If the pattern doesn't hold, and silver blasts through $40/oz, it's probably on it's way to the all-time high. In that case, the next big move would be to the upside, with potential targets of $70/oz and potentially triple digit silver prices.

As long as the pattern holds, I would be careful if silver hits $38/oz.

Willem Weytjens
For more Analyses and Trading Update, please visit www.profitimes.com.