Reuters, Roberta Rampton and Ayesha Rascoe
The top U.S. nuclear chief wants to push ahead with sweeping regulatory changes for nuclear safety, cutting through the exhaustive technical reviews that typically make for more lengthy deliberations at his agency.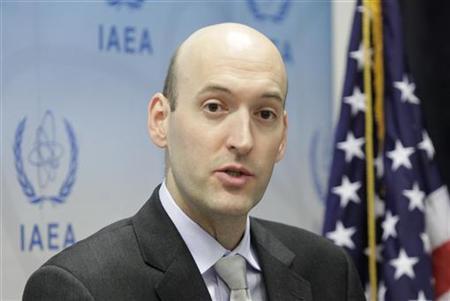 Gregory Jaczko, chairman of the Nuclear Regulatory Commission (NRC) said on Monday he wants the commission to provide clear direction on changes warranted by Japan's Fukushima Daiichi within 90 days, and for the regulator and the industry to have changes implemented within five years.

"The commission may need to do things differently than it normally does. That should not be unexpected, since these are not normal times for the NRC or for our licensees," Jaczko said.

After the earthquake and tsunami in Japan caused the world's worst nuclear disaster in 25 years, the U.S. NRC moved quickly to evaluate whether its fleet of 104 reactors needed to make changes.

A task force of senior staff members said last week there were no imminent safety risks at U.S. plants, but urged an overhaul of rules which could force plants to plan for catastrophes beyond what they were designed to withstand. Jaczko has proposed a series of public meetings for the five-member commission to guide its near-term decisions.

If the NRC adopts all the recommendations, it could lead to more than $1B in new costs for the nuclear plants, estimated Nathan Ives, senior manager with Ernst & Young's Power and Utilities advisory practice. But those costs would be unlikely to force any plants to shut down, he said.

Republicans warned the NRC to step carefully. The House Energy and Commerce Committee said it is worried: "Regular NRC procedures for full and deliberate review may be circumvented, depriving the commission of the full information necessary to properly do its work."