Daily Mail
The world's most famous ancient coin is expected to fetch more than £300,000 when it is sold at auction later this year.
The silver Eid Mar is about the size of a one pence coin and marks the assassination of Roman emperor Caesar on the 'Ides of March'—March 15, 42 BC.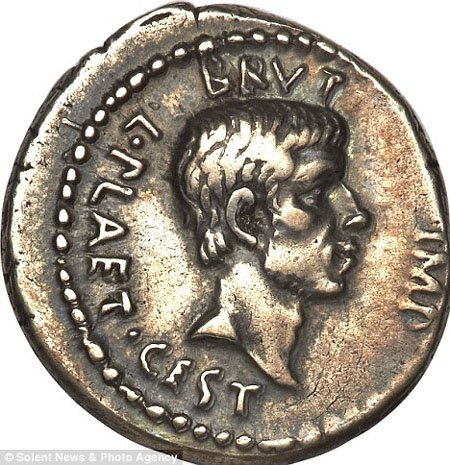 It was produced by Caesar's assassin Marcus Brutus, whose head is depicted on one side of the coin.

The reverse depicts a dome-shaped liberty cap, flanked by two drawn daggers, and the Latin inscription EID MAR.

It is extremely rare because Mark Antony and Octavian—who later defeated Brutus in battle—had the coins recalled and melted down.

David Michaels, from auctioneer Heritage Auctions, said: "The Ides of March was struck in 42 BC and this is one of the finest known examples of this historic rarity.

"It is the only Roman coin to openly celebrate an act of murder and to mention a specific date.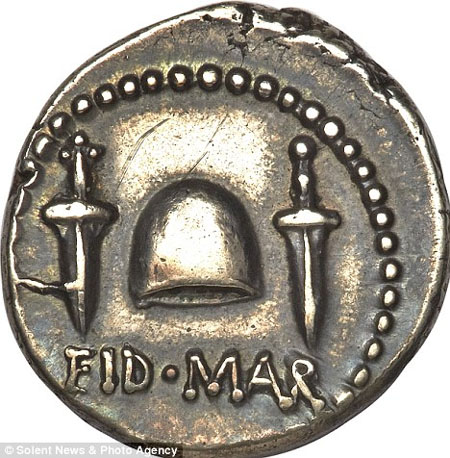 "It is also one of the very few ancient coins to enter the popular imagination.

"As an important historic coin with a distinguished pedigree, it is one of the most desirable collectible of any kind that one could ever imagine acquiring."

If the coin reaches its pre-auction estimate of £314,000, it will establish a record price for a Roman silver coin.