Reuters, Claire Milhench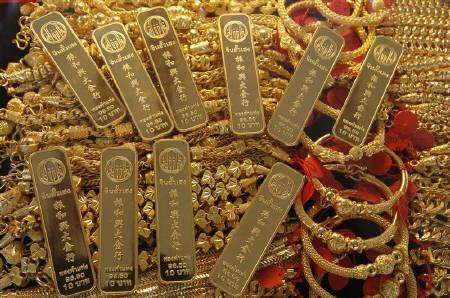 Gold funds dominated a league table of commodity managers in the second quarter, but amongst the broad-based funds, it was those seeking returns uncorrelated with commodity price direction that did well after markets sold off heavily in May.

PIMCO's CommoditiesPLUS Short Strategy fund topped a Lipper performance league table of more than 100 actively managed commodity funds, up 6.80%, whilst the DB Platinum V Hermes Absolute Return Commodity Fund came seventh, up 2.16%.

Nicholas Johnson, manager of the PIMCO fund, attributed the outperformance to its strategy of taking an inverse position to the long-only DJ-UBS Commodity Index.

"It's a way for investors to either take a view on a commodity decline or hedge overweight commodity exposures in other areas of their portfolio," said Johnson. "When commodities fall, this fund will have strong returns."

The second quarter was tough for managers, with commodities selling off heavily in early May. The S&P GSCI ended the quarter down 7.94%, led by weakness in the energy and agriculture sectors, S&P said.

The average actively managed commodity fund in the Lipper Global Commodity sector was down 5.12% for the quarter.