Voice of Russia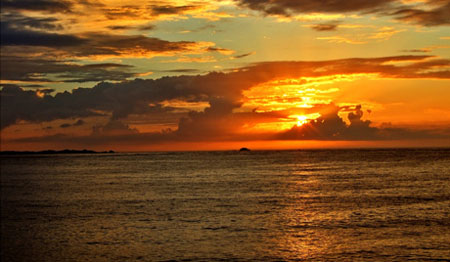 Russia will seek to secure a priority right for the explored ocean minefields in the Atlantic, according to a statement that came from Director of the Polar Marine Geological Prospecting Expedition (PMGRE) Vladimir Kryukov, following the first stage of ore deposit exploration on the Atlantic Ocean floor.

Currently, Russian research vessel The Professor Logachev is exploring copper, zinc, gold and silver deposits in the area of the Mid-Atlantic Ridge at about 13˚ N. latitude. Such extensive minefields can hardly be found ashore. Over the last five or seven years, Russian marine geologists found scores of them in the Atlantic. Having a priority for the discovery of these ores, the country is seeking to legally execute its right to explore them through the UN.

"At the end of the year, Russia submitted an official bid to the UN Seabed Committee for developing and exploring sulphide ores. I can say that our chances are high now. . .," Kryukov said.

Several lucrative minefields were discovered at the depth of about 4 km. on the Atlantic Ocean floor (forecast to provide over 13 million tons of precious and rare metals), which is naturally generating much interest among many countries' geological survey expeditions.

"China's already made a claim to this end, whereas France, Germany and England are actively engaged in searching for these ores that rank among such promising natural resources as manganese and cobalt. Russia, by the way, owns and explores a manganese field in the Pacific Ocean. Now we are preparing our bid to the UN concerning cobalt deposits," Kryukov stressed.

Other countries' research ships are sometimes encountered at Russian facilities. There is even a queue for exploring separate areas of world ocean floors. Russia's stand on developing cooperation in this sphere has been recently outlined by Foreign Minister Sergei Lavrov.