Creamer Media, Matthew Hill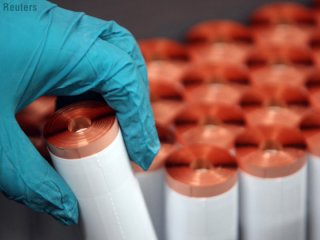 While the electric vehicle industry is set to put the pedal to the metal for lithium demand, it's unlikely that any supply shortage would persist for long, an analyst said this week.

"If demand starts to grow faster than the market expectations, we might see some tightness in the short term," Chilean-based signumBOX GM Daniela Desormeaux said.

"However, it is unlikely that this situation persists over time, since new supply is coming on stream, not only from newcomers, but also from current producers."

Because lithium goes into the batteries of cell phones, laptops and other digital devices, which have grown significantly in popularity over the past decade, demand for the silvery-white metal has soared.

This shift has caught the interest of the mining industry, with around 80 new lithium projects being announced over the past four to five years, according to Desormeaux.

"Nevertheless, it takes at least three to four years for a project to start producing at a commercial scale."

There has been a particularly significant flurry of projects in South America's lithium belt, stretching across the mountains of Chile, Bolivia and Argentina.

In this region, the metal is found in dry salt lakes and is relatively easy to mine.

While there might be some 80 exploration projects on the go for lithium, Desormeaux doesn't believe more than three to four projects will start producing in the next five years.

Australia's Talison Lithium Ltd. (TSX:TLH)—one of the top three producers—in March unveiled a major expansion plan, where it will more than double output of lithium carbonate to 110,000 t/y.