Copper Investing News, Leia Toovey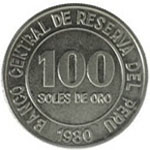 Peru hasn't always been considered one of the world's top copper-mining countries. However, piqued interest in the country's copper deposits over the last 20 years has been driving its economy, during which time its output surpassed the major copper-producing countries. In the mid-1990s, Peru ranked 7th in global copper production and has gained ground rapidly since. By 2003, Peru tied for 4th place and by 2008, it had moved into 2nd (behind Chile, where it still ranks as a copper-producing nation).
Despite an uncertain global economic climate in 2009, roughly US$3B was invested in Peru's mining sector. And increased interest and spending in its expansion and explorations projects is expected to continue over the next five years, with investment totals forecast at US$35.5B. Over the next five years, Macquarie Bank estimates that Peru's growth will comprise 32% of global copper output.
Given its history of not being open to foreign investment or mining, the Peruvian government is a major wild card in the country's mining future. In 1971, all mining rights were assigned to the government enterprise Minero Peru. In 1992, the government developed "The General Mining Law," which simplified the legal process to obtain mining rights and amendments. In the years following, the government continued to progress toward a mining-friendly environment; by 2001, 90% of its mining assets were privatized.
However, Ollanta Humala's recent election has both investors and miners worried about Peru's political climate for mining. While Humala is not expected to revert to a government-controlled mining sector, he suggested a windfall mining tax that raised concerns for miners and explorers, alike. Humala proposed raising mining-sector taxes by 40% and corporate rate that miners pay from 30%–45%. Stability agreements will shelter projects up to 2014 from tax-rate increases; but after 2014, expansion plans and new mines may suffer.