Mining Weekly, Terence Creamer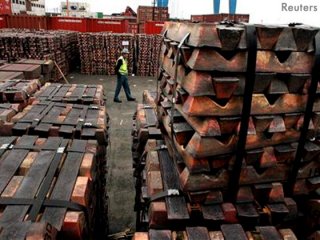 Commodity prices are likely to remain on an upward trajectory for the foreseeable future, underpinned by growing demand from China and emerging Asia. But international economic research group IHS Global Insight warns that price volatility will also increase, particularly as markets react to Chinese efforts to cool down an overheated economy through a range of monetary and fiscal policy interventions.

Chief economist Nariman Behravesh also warns that the current strong association between Chinese demand and commodity sentiment has increased the "vulnerability" of some commodities to policy actions taken, as well as to any "hard landing" scenario for the world's second-largest economy.

Speaking in Johannesburg on Tuesday, Behravesh argued that some prices could fall by as much as 50% should China's growth slump to between 5% and 6%, rather than being sustained within the current expected range of between 8% to 9%. However, IHS Global Insight places a relatively low 20% to 25% probability on such a decline occurring.

China is consuming between 30% and 50% of global production of some raw material and accounting for much bigger proportions of the increases in yearly demand. "This creates a vulnerability to Chinese growth in many commodity markets," Behravesh notes, adding that a hard landing scenario would see many prices falling between 30% and 50%.

"We don't think it's going to happen. We think China can continue to grow within that 8% to 9% range. But still there is that risk."