Telegraph, Rowena Mason and Garry White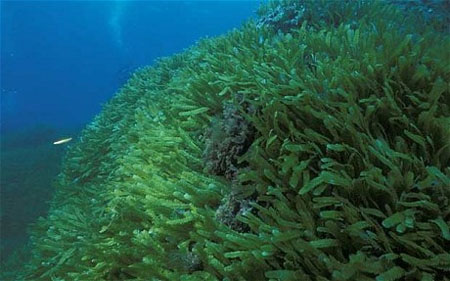 The 17 minerals may be difficult to find in far-flung corners of the earth, but their uses are ubiquitous—iPhones, wind turbines, precision-guided missiles, X-ray imaging and flat-screen TVs—to name a few.
There's one key problem: Global rare earth element (REE) reserves are vast, but 95% of all current production comes from China, a superpower not known for its generosity in sharing round commodities.
That's why the claim that Japanese scientists made a 100 billion ton (Bt.) discovery amounting to one-fifth of global REE supply is potentially exciting. However, the minerals in question are languishing in mud at the bottom of the Pacific Ocean. There is some skepticism about whether reaching these resources is possible, despite the scientists' argument that it can be done by dredging up mineral-rich mud and treating it with acid. Others question whether the announcement has political significance in pressuring China into opening its trade paths again.
There's no denying that the US and Japan, big technology manufacturers, are worried. President Barack Obama authorized a chunk of spending to give the U.S. more responsibility for securing REE supply earlier this year. Dysprosium, a mineral used in hybrid cars and smart phones, has seen its price rise tenfold from a $300 year ago a year ago to >$3,000 today. It's a similar story for neodymium, up from $45 to near $450—mostly because China cut all REE exports by 40% late last year.
There is some hope that export quotas will be loosened. The day after the discovery was announced, Beijing said it would reform the way it exports REEs following a slap on the wrist from the WTO, which ruled the country broke international law when it curbed exports of coveted raw materials.