Reuters, Juliane von Bismarck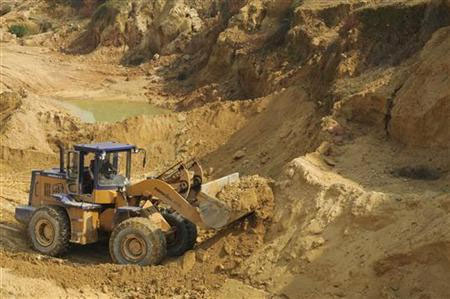 Unlike China's flexibility in some previous trade disputes, it's not likely to yield to demands to ease rare earth element (REE) export restrictions—even after the World Trade Organization ruled against it in a related case.
The WTO ruled last week that China breached trade law by curbing exports of eight raw materials, including bauxite and zinc. Europe and the U.S. said the judgment meant China should also be forced to increase exports of 17 REEs as the nearly exclusive supplier of these crucial minerals.
EU negotiators head to China this Thursday to pressure Beijing into relenting on REEs. Governments and businesses alike will be watching the meeting keenly, concerned about an increasing trend among resource-rich countries to curb exports of scarce minerals that the WTO has warned could trigger shortages and price shocks.
Beijing has said it's willing to discuss rare earths with Europe. But while it has backed down on several high-profile rows since joining the WTO in 2002, China is expected to take a hard line in this dispute—appealing last week's WTO ruling and standing up to pressure over rare earths.
China risks multiple similar challenges if it backs down on this precedent-setting row, which the government says affects its power to control resources and protect the environment.
"We are obviously not satisfied with the ruling, with regards specifically to the rare earths," said Song Zhe, China's ambassador to the EU, adding, "the fundamental purpose of our policy is to protect the environment because this resource is exhaustible."
With such interests at stake, the dispute ultimately could raise questions about China's long-term willingness to abide by WTO rules.
To be sure, Beijing has backed down on several high-profile rows since it joined the WTO, and Chinese diplomats say negotiations over rare earths are ongoing.