VietnamNet Bridge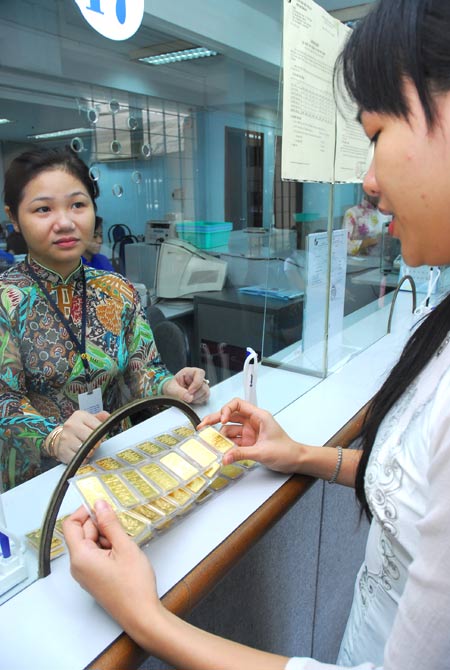 The final draft of the decree on bullion gold trade has been sent to ministries, enterprises and associations for collecting opinions. Under the draft decree, individuals and institutions will still have the right to purchase and sell bullion gold at the enterprises which have trade licenses granted by the State Bank of Vietnam. However, the behavior of using gold as a payment instrument will be considered illegal.

Nguyen Thi Cuc, Deputy General Director of Phu Nhuan Jewelry, commented that buying gold and hoarding gold is the habit of Vietnamese people.

Gold trade companies all say that the information that people still can purchase and sell bullion gold has helped warm up the gold market. Several months ago, a rumor was spread that the State Bank may prohibit people to purchase gold, and they would only be able to sell gold to the State Bank. However, people now can sigh with relief, because they will be still able to purchase, sell and store gold.

PNJ said that the trade on June 20 was much improved.

Under the draft decree, only the enterprises which are capable enough to meet the requirements set by the State Bank will be granted the licenses to trade bullion gold. The tentative regulation has been applauded by Cuc.

"If the draft document is approved, the trade in the gold market will be fair," Cuc said.