Alaska Journal of Commerce, Tim Bradner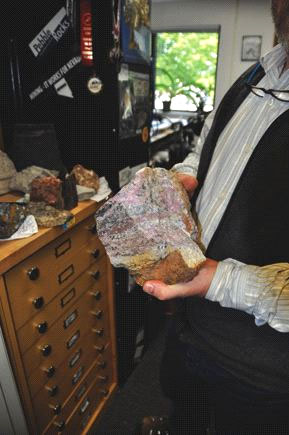 Until a few years ago, rare earth elements (REEs) were curiosities in the geology field, but with the explosion of high-tech gear—smart phones, electric vehicle batteries and aircraft radar systems—they have become indispensable.
A newer problem is that China has the world's largest producing REE mines and controls 97% of global production in these critical elements. Further, China continues to cut back on exports, reducing them by 95% in 2010. This has set off the alarms in government agencies tracking U.S. critical minerals supply. A U.S. Government Accountability Office report done in 2010 cites a 100% reliance on imported rare earths and warned that a shortage of certain REEs already has led to development delays of certain advanced-weapon systems in 2009.
Alaska has rare earths. And Gov. Sean Parnell and other state officials believe the state can help out.
Parnell cited the rare earths dilemma in his state-of-the-state speech to the Legislature last January.
"We cannot afford to rely on foreign sources to meet our nation's demand. There may be no reason to. Alaska is a storehouse of rare earth minerals. Let's explore them," the governor said in January.
In the weeks following, the Legislature responded with a $500,000 appropriation to fund a three-year research program on rare earths by the state Division of Geological and Geophysical Survey. The program kicks off this summer and will document and define some of the better prospects among the 70 known occurrences of rare earths in the state, according to Bob Swenson, the state geologist and director of the DGGS.
The study will include state, private and federal lands, but the division also will work closely with the U.S. Geological Survey, Swenson said.
Melanie Werdon, an economic geologist who is chief of the DGGS's mineral resources section, will manage the project.