Energy Collective, David Thorpe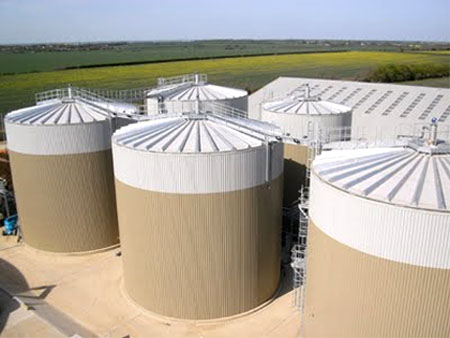 Three to five terawatt-hours of energy could be supplied by anaerobic digestion (AD) by 2020, according to the UK government's new Anaerobic Digestion Strategy and Action Plan.

The plan contains guidance on the cost and benefits of AD for developers and local authorities and tactics for training and developing markets for biogas and fertilizers produced by the technology.

"Getting rubbish and waste rot in landfill is madness when we can use it to power our homes and cars," said Energy Secretary Greg Barker. "We're already making it financially attractive to turn waste into electricity under feed-in tariffs and soon there'll be similar incentives to generate heat, too."

"The Anaerobic Digestion strategy and action plan will help us unlock the potential to get more energy from waste to reduce emissions in the fight against climate change."

Rightly, the Strategy describes AD as a beautifully flexible technology—"plants can be built on many different scales, from large facilities treating sewage sludge or municipal waste, to smaller ones handling materials from a particular farm or a small community. The construction of AD facilities can be comparatively swift, and compared to some other waste management technologies can be relatively inexpensive.

"The inputs and outputs of the technology are also flexible, meaning that the plants can be designed to meet local requirements for feedstock or outputs, while remaining connected to the national electricity and/or gas grid."

It has further advantages, too, over other renewable energy technologies. "The energy is generated constantly, unlike wind, tidal and solar power, and can be stored in the grid (in the form of gas)"—methane.

Methane is one of the few renewable fuels suitable for heavy goods vehicles (HGVs), and has the potential to reduce reliance on imported gas. So it processes waste and produces heat and electricity.