NPR, Steve Inskeep
The Zafirro razor is made out of iridium. Its screws are made of platinum and its blades are made of solid white sapphire. The razor never corrodes and is impervious to oxidation. For $100,000, you get 10 years of free service.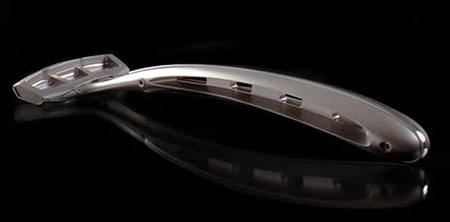 And today's last word in business is for those who forgot to buy a Father's Day present. You can make it up with this: The rare earth razor, for the man who has a Porsche and a yacht. If he's sick of replacing his razor blades all the time, you can now save him from that. You can buy him a razor made out of the rare earth metal
iridium
.
The screws on the Zafirro razor are made out of platinum, while the blades are made of solid white sapphire. And we're told the razor never corrodes. It's impervious to oxidation and lasts, allegedly, for generations.
It may also take generations to pay off. It costs $100,000. It's unclear if that includes a replacement if you lose the razor at a hotel.
That's the business news on "Morning Edition," from NPR News. I'm Steve Inskeep.