Reuters, Nick Trevethan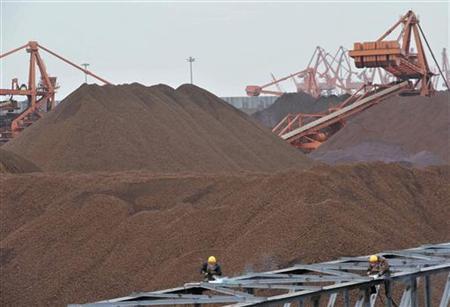 Famed market bear Nouriel Roubini may be talking down China, but resource firms are betting billions that rapid urbanization and economic growth will soak up the country's massive infrastructure investment and prevent a hard landing.

"There is a meaningful probability of a hard landing in China after 2013," Roubini, closely followed by Wall Street because he predicted the U.S. housing meltdown.

But his dire warnings are at odds with the actions of raw material producers.

"(Australian) mining investment grew from $20 billion in 2009 to $50 billion in just a year, and that suggests the miners don't think Roubini's scenario will play out," said Ben Westmore, commodities economist at National Australia Bank.

China's surging appetite created a commodity boom and a step-change for the market in the past seven years, with copper rising from around $2,500 to a series of record highs above $10,000 a ton, only briefly interrupted by the global financial crisis.

Iron ore prices have leapt to almost $200 a ton from $32 in 2004.

"The demand outlook continues to be strong with supply lagging elsewhere in the industry," Rio Tinto iron ore division head Sam Walsh said in a statement.

Already almost half of China's 1.34 billion population live in cities and towns, according to a census in April, up from 36.1 percent in 2000.

If that trend continues, over the next ten years around 200 million more Chinese rural inhabitants will need housing, workplaces and household goods.

"Some of these analysts take traditional free market supply-demand techniques and try to apply them to a socialist market economy. It just doesn't work," said Jonathan Barratt, managing director of Commodity Broking Services in Sydney.

"The massive amounts of infrastructure just to keep up with population growth even as it slows will mean any dip will be well supported."