The Guardian, Tom Bawden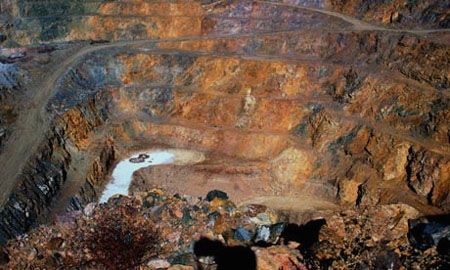 The price of rare earth metals (REMs), used in items ranging from computer hard drives and wind turbines to plasma TVs and smart phones, has more than doubled in the past two weeks, after a China clamped down on illegal mining.
The increases have fueled concern that the world is hurtling toward a chronic shortage of REMs, which could put everyday products out of reach for large parts of the world.
Europium oxide, an element with phosphorescent properties used in energy-saving light bulbs, plasma TVs, etc., has nearly tripled from about $1,260/kg. to a record $3,400.
Dysprosium oxide, a key additive used in the neodymium-iron-boron magnets found in computer hard drives and wind turbines, doubled from about $720/kg. to a record $1,470 over the same period. That follows a near tenfold rise in the price of dysprosium oxide in the year to June.
Mike O'Driscoll, editor of Industrial Minerals, says: "Most experts in the industry think we are going to reach a crisis point in 2014 and 2015. There are 200 to 300 developers trying to bring new projects onstream to increase supply, but many of these are in the early stages and it may be another five or 10 years before they are operating."
Simultaneously, REM demand has rocketed as the digital revolution has produced a huge array of popular high-tech products, while fast-growing emerging markets have created millions of newly wealthy consumers to buy them.
The latest leap in prices came after China's government announced the closure of 35 small mines in Inner Mongolia as part of a clampdown on illegal mining that's expected to be followed by further closures elsewhere in the country. A few days later, it emerged that China was planning to stockpile heavy rare earth metals, such as europium oxide and dysprosium.