Industrial Fuels and Power, Giles Crosse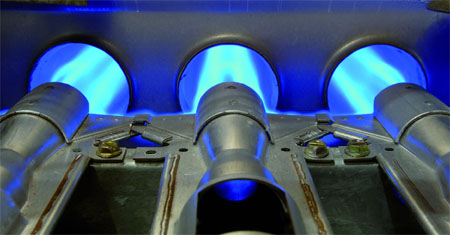 This week, the IEA released a document identifying a more prominent role for gas in tomorrow's global energy mix, but cautioned against its use as a "panacea" against climate change.

On 6 June, the IEA presented a scenario wherein global gas use rises by more than 50% from 2010 levels, comprising more than one-quarter of global energy demand by 2035. The Are We Entering a Golden Age of Gas? report also strikes a cautionary note surrounding the climate benefits of such an expansion, noting that gas' increased share in the global energy mix is far from enough on its own to put the world on a carbon-emissions path consistent with global temperature rise of no more than 2⁰C.

"We have seen remarkable developments in natural gas markets in recent months. There is a strong potential for gas to take on a larger role, but also for the global gas market to become more diversified and therefore improve energy security," said IEA Executive Director Nobuo Tanaka at the launch.

He also noted that in spite of some advantages, gas remains a fossil fuel, and that in light of events in Fukushima and recent German pledges to phase out nuclear options by 2022, gas does not represent "a panacea for climate change."

But the German Environment Agency (UBA) says an early nuclear phase-out by as soon as 2017 would be technically and economically feasible, arguing that what an energy turnaround "requires in any case is rapid new construction of highly efficient and flexible gas-fired power plants."

This seemingly hints that Germany sees gas as its main route away from nuclear, though the agency admits the coexisting need for better development on renewables, and the government is talking more about maximizing energy efficiency alongside renewables growth.