Mining Weekly, Mariaan Webb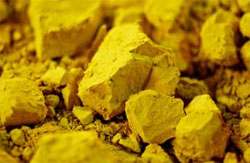 Western Australia continues to support growing the uranium sector, Mines and Petroleum Minister Norman Moore said on Wednesday.
"The long-term outlook for uranium is positive and this is reflected by the growth of uranium exploration in Western Australia," he said, adding that the state accounted for 44% of national exploration spending on the nuclear fuel.
Uranium exploration expenditure increased by 87% to AUD$84 million last year, which was the highest percentage increase in exploration for any of the major commodities in Western Australia.
The state has a known resource of more than 207 000 t of uranium oxide in about 30 separate deposits.
There are currently four projects undergoing state and federal approval in Western Australia, including BHP Billiton's Yeelirrie project, Toro Energy's Wiluna project, Mega Uranium's Lake Maitland and the Cameco/Mitsubishi venture's Kintyre project.
"I believe we will continue to see incredible growth in Western Australia's burgeoning uranium sector and that uranium mining will be world class when it commences in the next few years."
Moore acknowledged that there were some community concerns surrounding uranium mining and transportation in Western Australia and stressed the importance of having systems and regulations in place to ensure the safe operation of the industry.
"I am confident those systems are in place. It is also important to acknowledge that Western Australia has effectively regulated radioactive substances stemming from mineral sands and tantalum mining for more than 40 years. This includes the transportation of product, the management of radioactive waste and the export of radioactive materials," he said.